EEOC Sues Farm over Sexual Harassment of Worker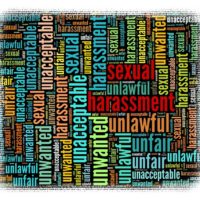 The management and owners of a farm in the Hillsborough County town of Dover have recently become the subject of a federal lawsuit based on workplace sexual harassment. The suit, filed in federal court in Tampa, claims that a female worker was forced to suffer escalating sexual harassment and was ultimately fired for her complaint.
Harassment and assault by supervisor
The lawsuit, filed by the federal Equal Employment Opportunity Commission, makes the claims on behalf of a female farmworker at Favorite Farms in Dover. According to the complaint, the woman was subjected to serious sexual harassment by a male supervisor in charge of agricultural operations and field labor for the farm. The complaint states that the supervisor made unwelcome sexual comments towards the woman, as well as forcible physical contact. The lawsuit alleges that the harassment escalated to violent assault when the supervisor raped the woman.
When the worker reported the rape immediately, upper management did not take any steps to investigate the claim, nor to discipline or suspend the man accused of assault. Instead, the worker was required to obtain a restraining order against the man to preserve her safety. Management eventually suspended the woman and, ultimately, fired her in what the lawsuit claims was retaliation for her complaints. The head of the EEOC's Miami District office, Robert Weisberg, said in a press release, "No employee should be subjected to sexually degrading conduct as a condition of employment. Migrant farmworkers are no exception. They are an important but vulnerable segment of our labor force whose civil rights this lawsuit seeks to protect."
Employers have a duty to investigate harassment and assault
Workers count on their employers to protect them from harassment and violence committed by fellow employees or supervisors. Employees may assume that senior management has their best interests in mind and will protect them from abusive conduct. When this protection doesn't come, employees have the option of seeking the court's help in enforcing their rights through a private lawsuit.
When employees are subjected to harassment in the workplace and those employees notify their employers of this harassment, employers must take swift action to investigate these claims. If owners or senior management fail to intervene in the face of harassment complaints, allowing the workplace to become hostile, intimidating, or abusive for an employee, they may face major financial consequences for their inaction. Employers who attempt to make the problem go away by firing the harassed worker run the risk of facing even greater financial liability.
If you've been the victim of sexual harassment or other discrimination in the workplace, find out if you have a claim for money damages by contacting the aggressive and effective Ocala employment attorneys at James P. Tarquin, P.A. for a consultation, at 352-401-7671.