Employee Alleges Retaliation When She Was Demoted For "Disloyalty" After Complaining About Discrimination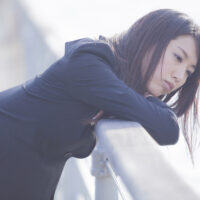 Having represented retaliation victims for more than twenty years, our Marion County, Florida retaliation lawyers know that many employers consider employees who complain about workplace discrimination as "disloyal" or not a "team player." In some cases, employers will even fire employees who complain about discrimination at work for alleged "disloyalty." However, as observed by the U.S. Second Circuit Court of Appeals in Grant v. Hazellet Strip-Casting Corp., 880 F.2d 1564 (2d Cir. 1989), "almost every form of opposition to an unlawful employment practice is in some sense 'disloyal' to the employer, since it entails a disagreement with the employer's views and a challenge to the employer's policies." In this article, our Ocala, Florida retaliation attorneys explain how the decision by the U.S. District Court for the Northern District of New York in Vosburgh v. American National Red Cross, 2014 WL 4826688 (N.D. N.Y. Sept. 29, 2014) demonstrates that taking adverse employment action against an employee who complains about discrimination in the workplace for "disloyalty" is evidence of unlawful retaliation against the employee.
Employee Claims Illegal Retaliation
In that case, Cheryl Vosburgh (Vosburgh) brought a retaliation lawsuit against her former employer, the American National Red Cross (Red Cross), pursuant to Title VII of the Civil Rights Act of 1964 (Title VII). Title VII protects employees from retaliation when they complain about perceived discrimination in the workplace. Vosburgh claims that the Red Cross demoted her in retaliation for her opposition to the Red Cross' discriminatory employment practices.
Vosburgh began working for the Red Cross in 1995. From 2007 to 2008, Vosburgh's title was Director of Human Resources, Development and Communications. In 2007, a woman named Yarbrough became the new Executive Director of the Red Cross chapter where Vosburgh worked. In February 2008, Vosburgh lodged an age complaint against an upper management employee named Gordineer. Vosburgh further complained that Gordineer and Yarbrough planned to restructure her position in "an attempt to remove her from the chapter" because of her age. Vosburgh alleges that immediately after she made her age discrimination complaint, Yarbrough instituted a campaign of hostile behavior, including sending her disparaging emails and issuing warnings regarding her job performance. Vosburgh also claims that Yarbrough told her that she knew people had filed complaints, that she knew who they were, and that she would "wait until the cream rises to the top" and then "skim it off."
In April 2008, Yarbrough issued Vosburgh a written warning charging her with insubordination. Vosburgh disputed the legitimacy of the written warning, which was the first she received in her thirteen years of employment with the Red Cross. In May 2008, Yarbrough informed Vosburgh that, effective immediately, she was being reassigned to the part-time position of Volunteer Recruitment Coordinator, with a reduction in salary. The proffered reason for Vosburgh's reassignment was her allegedly disloyal conduct.
"Disloyal Acts" Protected From Retaliation
The Red Cross filed a motion with the trial court seeking dismissal of Vosburgh's retaliation claim. The trial court denied the Red Cross' motion for dismissal and ruled that Vosburgh was entitled to bring her retaliation claim before a jury for resolution. The trail court found that the Red Cross' proffered reason for reassigning Vosburgh—her allegedly disloyal conduct—was "problematic" because that explanation was not "legitimate and non-retaliatory." Instead, the Red Cross' explanation was "evidence of impermissible retaliation" against Vosburgh for complaining about workplace discrimination.
In finding that the Red Cross' proffered explanation for the reassignment was evidence of retaliation against Vosburgh, the trial court pointed out that Title VII's anti-retaliation provisions protect various "disloyal acts" by employees, including making complaints to management, writing critical letters to customers, expressing support of co-workers who have complained about discrimination, and even picketing. The trial court explained that because Title VII's anti-retaliation provisions protect "disloyal acts" by employees, employers cannot use the perceived "disloyalty" of employees who complain about workplace discrimination as a justification for taking adverse employment action against them. To justify an adverse employment action against a complaining employee on grounds of "disloyalty," the trial court reasoned, is evidence that the adverse employment action "was done with retaliatory intent."
Consult With Ocala Retaliation Lawyers
Based in Ocala, Florida and representing employees throughout Central Florida, our Marion County, Florida retaliation lawyers have represented employees who have opposed discriminatory employment practices for more than twenty years. If you have been retaliated against for complaining about discrimination at work or have questions about your protection from retaliation under the federal anti-discrimination laws, please contact our office for a free consultation with our Ocala, Florida retaliation lawyers. Our employment and labor law attorneys take retaliation cases on a contingency fee basis. This means that there are no attorney's fees incurred unless there is a recovery and our attorney's fees come solely from the monetary award that you recover.