Employee Alleges She Was Fired Based On False Evidence In Retaliation For Her Discrimination Complaint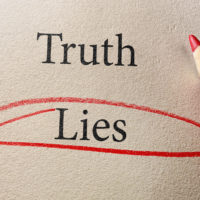 Having litigated employment law cases in Florida state and federal courts for nearly twenty years, our Citrus County, Florida employment discrimination attorneys have learned that employers continue to target employees who complain about workplace discrimination for termination. In doing so, employers generally will build a case against complaining employees in order to justify their termination. For example, employers will scrutinize their work performance, subject them to unjustified disciplinary action, give them unwarranted negative performance evaluations, or enforce work rules against them that are not enforced against other employees. In some cases, however, employers will distort, if not mispresent, a complaining employee's employment records in order to bring about the desired termination. The alleged facts in Gosey v. Aurora Medical Center, 749 F.3d 603 (7th Cir. 2014) are seemingly illustrative of this employer tactic.
Complaining Employee Fired For Tardiness
In that case, Tina Gosey (Gosey) brought a retaliation claim against her former employer, Aurora Medical Center (Aurora), pursuant to Title VII of the Civil Rights Act of 1964 (Title VII). Gosey alleged that Aurora violated Title VII by firing her in retaliation for complaining about race discrimination. Gosey, who is African-American, was employed by Aurora as a chef's assistant. During her employment, Gosey applied for promotion to the position of food services manager. Aurora interviewed Gosey, but it ultimately hired a white woman.
Several months after being denied the promotion, Gosey filed a charge of discrimination with the U.S. Equal Employment Opportunity Commission (EEOC). Gosey alleged that Aurora had denied her the promotion and was imposing discipline for sham infractions because of her race. Gosey further alleged that Aurora's managers were trying to manufacture an excuse to fire her by altering her attendance records so that it would appear that she was tardy. Gosey's fear of losing her job was prophetic as she was fired two months after filing her charge of discrimination with the EEOC.
Employment Records Show She Was Not Tardy
Aurora maintained that Gosey was fired because she had accumulated too many tardies. Aurora's employee handbook provided that employees who are late four more times after being formally warned about tardiness may be fired. The entry in Gosey's personnel file indicated that, after a warning, she was tardy on July 5, July 20, August 17, and October 11, 2010. Gosey's alleged tardiness on these days was the basis for Aurora terminating her employment.
Gosey admitted that she was tardy on July 5. However, Gosey claimed that she was not tardy on the other days. A printout of Gosey's computerized "Punch Detail History" supported her contention. The Punch Detail History showed that Gosey was three minutes early on July 20 and four minutes early on August 17. Although the Punch Detail History showed that Gosey was one minute late on October 11, Gosey presented evidence that she was still on time under company policy. In particular, Aurora's former chief officer of clinical services testified that employees in the food services department were allowed a seven-minute informal grace period at the beginning of a shift. Under this policy, Gosey was actually on time every day when she was purportedly tardy except for July 5. 
Reason Not Simply Mistaken, But False
The trial court dismissed Gosey's retaliation claim. Remarkably, the trial court ruled that Gosey had not rebutted Aurora's proffered non-retaliatory reason for firing her: chronic tardiness. Because Gosey could not rebut the reason for her termination, the trial court reasoned, she had no evidence that her discharge was in retaliation for having complained about discrimination. On appeal, the U.S. Seventh Circuit Court of Appeals reversed the trial court's decision and reinstated Gosey's retaliation claim.
In reversing the trial court, the Seventh Circuit explained that Gosey had presented evidence that "she was complying with Aurora's attendance requirements." In fact, the appellate court pointed out, "Gosey was on time three of the four days that Aurora cited as its only basis for ending her employment." Thus, the court of appeals observed, "Auora's own evidence" showed that Gosey "was late at most one time." Consequently, the appellate court concluded that a reasonable jury could "find that the company's explanation for firing Gosey was not simply mistaken, but false." Showing that the reason for Gosey's termination was false, the Seventh Circuit explained, was evidence that retaliation was the real reason for her termination.
Free Consultation With Inverness Retaliation Lawyers
Based in Ocala, Florida and representing employees throughout Central Florida, we have extensive experience representing employees who have been retaliated against for complaining about workplace discrimination. If you have been the victim of retaliation or have questions about your protection from retaliation under employment discrimination laws, please contact our office for a free consultation with our Citrus County, Florida retaliation attorneys. Our employment and labor law attorneys take retaliation cases on a contingency fee basis. This means that there are no attorney's fees incurred unless there is a recovery and our attorney's fees come solely from the monetary award that you recover.