Employee Called An "Over-The-Hill Salesman" Claims He Was Fired Because Of His Age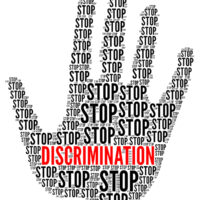 Having litigated age discrimination cases in Florida state and federal courts for more than two decades, our Sumter County, Florida age discrimination lawyers know that many employers harbor a strong bias against older workers and often seek to squeeze them out of their positions. Although the Age Discrimination in Employment Act (ADEA) was passed more than fifty years ago, older workers continue to face significant obstacles in the American workplace. As explained by the U.S. Seventh Circuit Court of Appeals in Graefenhain v. Pabst Brewing Co.,827 F.2d 13 (7th Cir. 1987), "many employers or younger business executives act as if they believe there are good business reasons for discriminating against older workers." In this article, our Wildwood, Florida age discrimination lawyers explain how the alleged facts in the recent decision by the U.S. Sixth Circuit Court of Appeals in Willard v. Huntington Ford, Inc., Case No. 19-1763 (6th Cir. March 11, 2020) provide another unfortunate example of the strong bias that exists against older workers in the American workplace.
Employee Claims Age Discrimination
In that case, Dennis Willard (Willard) brought an age discrimination lawsuit against his former employer, Huntington Ford, Inc. (Huntington Ford), pursuant to the ADEA. Willard claims that Huntington Ford terminated him because of his age after it fabricated a superficially legitimate reason to hire him based on an incident between him and another co-worker. Willard was sixty-three years old when he was terminated.
Since 1997, Willard has worked in automotive sales. Willard was one of Huntington Ford's top salespersons. Nationally, he performed within the top 125 out of 3,500 Ford Motor Company salespersons. He received prestigious awards from Ford Motor Company and Huntington Ford in recognition of his sales volume. Willard's success won him one of the most visible and desirable desks in the dealership's showroom—near the door where customers entered.
Employee Subjected To Ageist Insults
Despite his accomplishments, Willard faced "relentless" remarks at Huntington Ford about his age and the imminence of his retirement from the dealership's general manager, Schiller, and sales managers, Calhoun and Malouf. The ageist remarks began when Schiller started to ask Willard when he was going to retire. Willard informed Schiller that he did not intend to retire "anytime soon." Malouf and Calhoun also began asking Willard when he would retire and used ageist insults against Willard, including "grandpa," "dinosaur," and "over-the-hill."
Calhoun, according to Willard, favored younger salesperson and expedited their paperwork over Willard's. When Willard complained, Calhoun told Willard that if he did not like the way things were, he could leave, but Calhoun did not "know too many people looking for a sixty-five-year-old over-the-hill salesperson like you." Malouf told Willard repeatedly that he was "too old to be sitting by the door" and that "younger salesmen" should have that position—a sentiment that he reiterated the week before Willard was fired.
Reason For Discharge Is Pretext For Age Discrimination
The incident which resulted in Willard's termination occurred on December 21, 2016. A support staff manager "lost her temper" with Willard and engaged in a "heated argument" with Willard. Willard testified that the support staff manager pushed and shoved him despite his protestations to her to "take your hands off me." Willard denied acting inappropriately. After the general manger told the support staff manager that her behavior was inappropriate, the support staff manager resigned. However, the general manager and the sales managers also decided to suspend and then terminate Willard based on the incident. About one month after Willard was fired, Huntington Ford hired a man, who was fifty-two years old at the time, as a new car salesperson.
Wanted Employee To Leave Because Of His Age
The U.S. District Court for the Eastern District of Michigan dismissed Willard's age discrimination case. In doing so, the district court concluded that Huntington Ford had proffered a legitimate, non-discriminatory reason for Willard's termination and that Willard had failed to establish that his age was the real reason for the termination. The Sixth Circuit reversed the district court's dismissal. Finding that the district court improperly failed to view the facts in the light most favorable to Willard, the Sixth Circuit reinstated Willard's age discrimination case and remanded the case to the district court for a jury trial.
In reversing the district court, the Sixth Circuit focused on the ageist remarks by management employees to Willard. The appellate court found that the "substance of the statements evinces a strong bias against older workers and a desire to see Willard leave the dealership due to his age." The court of appeals further observed that "every statement, with the exception of those addressing Willard's retirement, is either an overtly negative comment about Willard's age or an ageist slur." Viewed in the light most favorable to Willard, the Sixth Circuit concluded, "the ageist comments demonstrate a discriminatory attitude toward Willard" and a desire that "Willard should leave the dealership because of his age."
Reason For Discharge Had No Basis In Fact
The Sixth Circuit also criticized the district court for viewing the circumstances surrounding Willard's discharge in a light most favorable to Huntington Ford. Willard claimed that he was not at fault for the incident with the support staff manager, including claiming that the never yelled at the support staff manager. Because he was blameless, Willard maintained that Huntington Ford seized on the incident as a pretext to get rid of him because of his age. When the evidence was viewed in the light most favorable to Willard, the court of appeals concluded, the support staff manager "was at fault" for the incident and Willard "did not actively participate" in the incident. Instead, Willard told the support staff manager to cease her physical conduct with hi and submitted to her pushing and shoving. Thus, the Sixth Circuit determined that a reasonable jury could find that the proffered reason for Willard's discharge was a pretext for age discrimination.
Consult With Wildwood Age Discrimination Lawyers
Based in Ocala, Florida and representing employees throughout Central Florida, our Sumter County, Florida age discrimination attorneys have represented age discrimination victims for more than twenty years. If you have experienced age discrimination in the workplace or have questions about your protection against age discrimination under the federal employment laws, please contact our office for a free consultation with our Wildwood, Florida age discrimination lawyers. Our employees' rights law firm takes age discrimination cases on a contingency fee basis. This means that there are no attorney's fees incurred unless there is a recovery and our attorney's fees come solely from the monetary award that you recover.