Employee Claims He Was Fired In Retaliation For Complaining About Same-Sex Sexual Harassment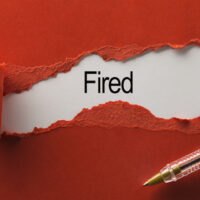 Having litigated retaliatory discharge cases in Florida state and federal courts for more than two decades, our Sumter County, Florida retaliatory discharge lawyers know that employers continue to target employees who complain about sexual harassment for termination. In doing so, employers frequently attempt to justify an employee's termination by making up or lying about the underlying facts that formed the basis for the termination decision. In this article, our Wildwood, Florida retaliatory discharge lawyers explain how the decision by the U.S. District Court for the Eastern District of New York in Verga v. Emergency Ambulance Service, Inc., Case No. 12-cv-1199 (E.D. N.Y. Nov. 18, 2014) illustrates that evidence showing that an employer's proffered explanation for an employee's termination is false permits a jury to infer that the employer is covering up a retaliatory motive and that the decision was actually motivated by retaliatory animus.
Employee Claims Same-Sex Sexual Harassment
In that case, Richard Verga (Verga) brought a retaliation lawsuit against his former employer, Emergency Ambulance Service, Inc. (EAS), pursuant to Title VII of the Civil Rights Act of 1964 (Title VII). Under Title VII, employees are protected against hostile work environment sexual harassment, including same-sex sexual harassment. Title VII also protects employees from retaliation when they complain about perceived sexual harassment in the workplace, including same-sex sexual harassment. Verga claims that EAS violated Title VII by firing him in retaliation for complaining about sexual harassment from a male co-worker.
Verga was employed by EAS as a paramedic. On April 23, 2010, Verga was "partnered" with a man named Hydock requiring him to ride in an ambulance with Hydock. Throughout the day, according to Verga, Hydock "kept making comments to him that he wanted to have a sexual relationship with him." Verga told Hydock that he was not interested. During the course of the workday, Hydock also touched Verga's inner thigh near the crotch for approximately twenty seconds. Immediately upon returning to the EAS office, Verba reported the incident to management and provided management with an incident report. On that same evening, Verga made an entry on his Facebook page threatening bodily harm against the person who had subjected him to the same-sex sexual harassment.
The Human Resources Director at EAS, Linden, investigated Verga's complaint and required Hydock to apologize to Verga and to undergo sexual harassment training. Based on the content of Verga's Facebook message, Linden also determined that Verga should attend a Violence in the Workplace training seminar and prepared a letter requesting Verga's consent to participation in that training. The letter also stated that the "situation was being dealt with and handled by the Director of Operations and Director of Human Resources."
Employee Claims Retaliatory Discharge
At a meeting with Linden on May 13, 2010, Verga initially signed the letter agreement. However, approximately ten minutes later and after having spoke with his attorney, Verga requested that the letter be ripped up and refused to sign it. According to Verga, he "wanted the letter back" because after speaking with his attorney he realized that the letter asked him to admit that EAS was appropriately addressing his complaint, and he felt that EAS had not addressed his complaint at all. Verga claims that he told Linden that due to what he perceived as a portion of the letter seeking EAS's exoneration he would not sign the letter, but he would still take the anger management class. About one week later, EAS forwarded Verga a letter advising him that he was being terminated from employment. During the litigation, EAS represented that Verga was fired because he failed to sign the letter agreement to participate in the Violence in the Workplace seminar.
Consult With Wildwood Retaliatory Discharge Lawyers
Based in Ocala, Florida and representing employees throughout Central Florida, our Sumter County, Florida retaliatory discharge attorneys have been fighting for employee rights for more than two decades. If you have been the victim of a retaliatory discharge or have questions about your protection against retaliatory discharge under the federal employment laws, please contact our office for a free consultation with our Wildwood, Florida retaliatory discharge lawyers. Our labor law attorneys take retaliatory discharge cases on a contingency fee basis. This means that there are no attorney's fees incurred unless there is a recovery and our attorney's fees come solely from the monetary award that you recover.