Employee Claims Pregnancy Discrimination When She Was Fired Six Days After Disclosing Her Pregnancy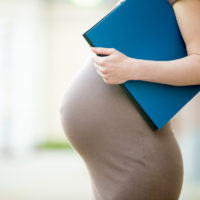 Having been committed to fighting for the rights of Florida employees for almost twenty years, our Marion County, Florida discrimination attorneys have learned that employers often target pregnant employees for termination shortly after they report their pregnancy. In most cases, employers mask their discriminatory intent by building a case against pregnant employees in order to justify their desired termination. For example, employers will subject pregnant employees to disciplinary action, give pregnant employees a negative performance evaluation, or selectively enforce work rules against pregnant employees. In some cases, however, employers do not even bother to build a case against pregnant employees and terminate them shortly after they disclose their pregnancy. The alleged facts in Rubio v. Hyatt Corp., No. 17-7833 (E.D. La. Nov. 8, 2017) illustrate that an employer's decision to terminate a pregnant employee shortly after learning of her pregnancy is compelling evidence that the employee was fired because she was pregnant. 
Newly Promoted Employee Fired After Reporting Pregnancy
In that case, Kiyoko Rubio (Rubio) sued her former employer, C.R. Contractors, LLC (C.R.), pursuant to the Pregnancy Discrimination Act (PDA). Rubio claimed that she was fired on the basis of pregnancy in violation of the PDA. C.R. provides room attendants and other staff to hotels. From February 2, 2016 to June 20, 2016, C.R. assigned Rubio to Hyatt's Corporation's Hyatt House (Hyatt House) as a room attendant. 
On June 14, 2016, personnel from C.R. and the Hyatt House called Rubio into a meeting where she was promoted to a supervisory position within the Hyatt House. Among those in attendance were the president of C.R. and the general manager of the Hyatt House. Rubio alleged that "moments after being promoted," she informed the president and general manager that she was pregnant. On June 20, 2016, six days after she was promoted, Rubio's employment was terminated. Rubio contended that she was fired "because she was pregnant" and for "no good faith reason."
Timing Of Discharge Reflects Pregnancy Discrimination
C.R. filed a motion with the trial court seeking dismissal of Rubio's pregnancy discrimination claim. In support of its motion, C.R. argued that the timing between Rubio's disclosure of her pregnancy and Rubio's termination was insufficient to establish that she was fired on the basis of pregnancy. The trial court denied C.R.'s motion for dismissal and ruled that Rubio had alleged sufficient facts to state a claim for pregnancy discrimination.
In denying C.R.'s motion for dismissal, the trial court explained that when an employer terminates an employee shortly after learning of her pregnancy, the close timing is sufficient to establish a causal connection between the employer's knowledge of her pregnancy and her subsequent termination. In applying this principle to the facts, the trial court found that Rubio's allegation that "a mere six-day period separated the moment [C.R.] learned of her pregnancy and the moment she was terminated" was sufficient to establish that Rubio's termination was "causally connected" to her pregnancy. Consequently, the trial court concluded that "due to the close temporal proximity of the date [C.R.] allegedly learned of [Rubio's] pregnancy and [Rubio's] termination, Rubio had established a "sufficient" causal connection between disclosing her pregnancy and her termination "to state a claim for pregnancy discrimination."
Free Consultation With Ocala Discrimination Lawyers
Based in Ocala, Florida and representing employees throughout Central Florida, we have extensive experience litigating pregnancy discrimination cases in Florida state and federal courts. If you have been the victim of pregnancy discrimination or have questions about your protection against pregnancy discrimination, please contact our office for a free consultation with our Marion County, Florida employment discrimination attorneys. Our employment and labor law attorneys take employment discrimination cases on a contingency fee basis. This means that there are no attorney's fees incurred unless there is a recovery and our attorney's fees come solely from the monetary award that you recover.