Employee Claims She Was Demoted Because Of Her Age After Being Referred To As "Mature"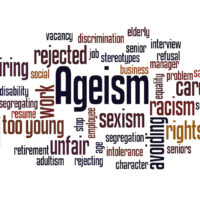 Having represented age discrimination victims for more than two decades, our Lake County, Florida age discrimination lawyers know that although employers often target older workers for termination by claiming that their work performance is unsatisfactory, the alleged work performance deficiencies of older workers are often not contemporaneously documented. For example, an older employee's purported underperformance is not contemporaneously documented through negative work performance reviews, disciplinary action, performance improvement plans, or written warnings. In this article, our Lake County, Florida age discrimination lawyers explain how the decision in Spinelli v. City of New York,  2016 WL 5476001 (S.D. N.Y. Sept. 29, 2016) illustrates that when an employer terminates or demotes an older worker because of an alleged unsatisfactory work performance, the lack of any contemporaneous documentation proving that the older employee in fact underperformed establishes that the employer's proffered explanation for the employment decision is unworthy of belief and merely a pretext for age discrimination.
Employee Claims Unlawful Age Discrimination
In that case, Marianne Spinelli (Spinelli) brought an age discrimination lawsuit against her former employer, the City of New York (the City), pursuant to the Age Discrimination in Employment Act (ADEA). Under the ADEA, employees are protected from age discrimination with respect to all aspects of employment, including demotion and termination. Spinelli claims that the City violated the ADEA by demoting her because of her age.
In December 2008, the City hired Spinelli to work as a paralegal in the City's Law Department. Then 68 years old, Spinelli was the oldest paralegal in the Law Department by at least 10 years. In February 2012, Spinelli was transferred to the Manhattan Borough Unit (MBU) of the Law Department. When transferring Spinelli, the City also effectively demoted her from paralegal to a clerical position by making her a receptionist. Her new duties included opening bathroom door for visitors. According to Spinelli, she was "the only paralegal ever reduced to being a receptionist." Spinelli wrote to her union representative claiming that she was "being humiliated out of a job." During the course of the litigation, the City alleged that Spinelli was made a receptionist because she underperformed as a paralegal.
Spinelli alleges that an employee who was involved in the decision to demote her to a receptionist, a woman named O'Connor, made numerous derogatory remarks about her age. Spinelli claims that, at the time she was demoted to receptionist, O'Connor referred to her as "mature." Spinelli further claims that O'Connor asked her, "how much longer can you work, anyhow?" In making this remark, Spinelli believed that O'Connor was referring to her age and the possibility that she might retire soon.
Evidence Shows Discriminatory Demotion
The City filed a motion with the trial court seeking dismissal of Spinelli's age discrimination claim. In moving for dismissal of the case, the City argued that the evidence established that Spinelli was demoted because she underperformed at work and not because of her age. The trial court denied the City's motion for dismissal and ruled that Spinelli was entitled to bring her age discrimination claim before a jury for resolution.
In denying the City's motion for dismissal, the trial court focused on the lack of any contemporaneous evidence showing that Spinelli in fact underperformed at work. The trial court pointed out that the "record contains no contemporaneous evidence of [Spinelli's] underperformance, such as negative performance reviews or emails from supervisors." Nor, the trial court noted, had the City subjected Spinelli to any disciplinary action before demoting her to the receptionist position.
Instead of producing contemporaneous documentary evidence establishing Spinelli's unsatisfactory work performance, the trial court observed, the City simply relied on affidavit testimony from supervisors, including O'Connor, prepared for the litigation claiming that Spinelli's work performance as a paralegal was deficient. Because the City failed to come forward with any contemporaneous documentation of Spinelli's purported underperformance, the trial court concluded that a reasonable jury could find that the City's proffered explanation for Spinelli's demotion was nothing more than a pretexual justification conjured up to mask unlawful age-based discriminatory animus.
Consult With Lake County, FL Discrimination Lawyers
Based in Ocala, Florida and representing employees throughout Central Florida, our Lake County, Florida age discrimination attorneys have been fighting for the rights of employment discrimination victims for more than twenty years. If you have experienced age discrimination in the workplace or have questions about your rights as an older worker under the federal employment laws, please contact our office for a free consultation with our Lake County, Florida age discrimination lawyers. Our employees' rights law firm takes age discrimination cases on a contingency fee basis. This means that there are no attorney's fees incurred unless there is a recovery and our attorney's fees come solely from the monetary award that you recover.