Employee Claims She Was Targeted For Termination After Disclosing Her Pregnancy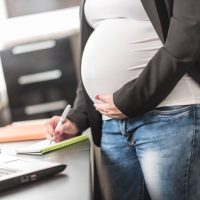 For more than twenty years, our pregnancy discrimination lawyers in Marion County, Florida have fought for the rights of pregnancy discrimination victims. Through their decades of experience handling pregnancy discrimination cases, our pregnancy discrimination lawyers in Ocala, Florida know that employers often target pregnant employees for termination after learning of their pregnancy. When doing so, employers invariably seek to build a case against pregnant employees in order to justify their termination. For example, employers will subject pregnant employees to baseless criticism, unjustified disciplinary action, unwarranted performance improvement plans, and undeserved negative performance evaluations. In the more egregious cases, employers will even solicit employee or customer complaints against pregnant employees. In this article, our pregnancy discrimination lawyers in Marion County, Florida explain how the alleged facts in Washington v. NYC Madison Avenue Medical, P.C., 2023 WL 4980215 (S.D. N.Y. Aug. 3, 2023) are illustrative of how things change for some employees after employers learn of their pregnancy.
Pregnancy Discrimination Lawsuit
In the case, a woman named Washington brought a pregnancy discrimination case against her former employer, NYC Madison Avenue Medical, P.C. ("NYC Madison"), pursuant to the Pregnancy Discrimination Act ("PDA"). The PDA makes it unlawful for employers to discriminate against employees on the basis of pregnancy, childbirth, or related medical conditions. Washinton claims that NYC Madison violated the PDA by terminated her employment because of her pregnancy.
In October 2017, Washington began working for NYC Madison as a receptionist. Her job duties primarily included patient check-ins, coordination of patients' medical paperwork, and answering the phones. Washington also aided in filling out paperwork for MRI examination orders for patients.
Washington testified at her deposition that she first notified her supervisor, Cruz, of her pregnancy through an in-person conversation, but cannot specify the exact date it occurred—although she recalled that she informed Cruz "when her pregnancy started to show." The first evidence showing that Cruz knew of Washington's pregnancy is an October 25, 2018 text message exchange between Cruz and Washington about a prenatal medical appointment that Washington attended. On November 7, 2018, Washington "inquired through text message to Cruz about her time way once her baby was born," and Cruz responded by asking her when the baby was due. Washington informed Cruz that the due date was March 14, 2019. Washington alleges that Cruz thereafter "began to articulate problems with [her] work performance, and that this "only started once Cruz learned of [her] pregnancy."
Disciplinary Action After Disclosing Pregnancy
On January 16, 2019, Cruz texted Washington that she was inadequately tracking patient MRI's and not properly recording patient documentation. Washington characterizes this message as "the only legitimate example of [her] falling behind in her work." NYC Madison alleges that, "after several internal complaints and verbal warnings," Washington was given a first written warning regarding her "lack of performance" on January 21, 2019. Washington disputes the veracity of the deficiency allegation in the January 21, 2019 written warning, and also asserts that the January 16, 2019 warning was the only warning she had received as of January 21, 2019.
Sometime in late January 2019, Washington contacted the office executive administrator, Boffa, for assistance with paperwork to apply for leave under the Family Medical Leave Act ("FMLA"). Washington alleges that she contacted Boffa with this issue because Cruz had failed to respond to her "numerous requests" for the FMLA paperwork. On January 28, 2019, Washington received the FMLA paperwork. On that same day, Washington was given a second written warning, about prescribing unauthorized MRI's.
Washington disputes the veracity of the charge underlying this written warning, claiming that the warning was meritless because she followed office protocol in having MRI's authorized and signed by the authorizing doctor. Washington also disputes the relevancy of six of the seven MRI requisitions. More specifically, Washington asserts that six of those MRI requisitions were not actually prepared by her. For example, three of the MRI's identified by NYC Madison are dated either during Washington's maternity leave or after her termination—as such, Washington asserts that it is "impossible" for her to "have drafted" these MRI authorizations. Likewise, one MRI form was typewritten, and Washington testified that she never typed MRI forms. For two other MRI forms, Washington testified that she never used the forms during her employment.
Washington gave birth on February 19, 2019, was on maternity leave from February 19, 2019 to April 30, 2019, and returned to work on May 1, 2019. Five days after she returned from maternity leave, on May 6, 2019, Washington received a final written warning and notice that she was fired. Washington "denies the veracity of the warning." The written warning listed "constant mistakes regarding medical records and workers' compensation forms" as the reason for the termination.
Evidence Reflecting Targeted For Discharge
NYC Madison filed a motion with the trial court seeking dismissal of Washington's pregnancy discrimination claim. In moving for dismissal, NYC Madison argued that the evidence established that Washington was fired because of her "history of poor performance at her duties and failed to correct her performance after repeated reprimands." The trial court denied NYC Madison's motion for dismissal and ruled that Washington had presented sufficient evidence to establish that she was fired because of her pregnancy in violation of the PDA to proceed to a jury trial.
In denying NYC Madison's motion for dismissal, the trial court focused on how NYC Madison treated Washington after learning of her pregnancy. The trial court observed that Washington alleges that Cruz "treated her badly and reprimanded her more frequently after [Washington] told her she was pregnant." In fact, Washington testified that once she told Cruz she was pregnant, "it became a hostile environment" at work, and that Cruz did not start articulating problems with her work performance until Cruz learned of her pregnancy. The trial court also pointed out that Washington received a written warning about her work performance on the same day that she received FMLA paperwork. Finally, the trial court explained that although NYC Madison had identified seven MRI records as the alleged basis for the January 29, 2019 written disciplinary action, Washington "asserts that six of those MRI requisitions were not actually prepared by her, and so could not have provided a legitimate basis for her termination."
Based on this evidence, the trial court concluded that a reasonable jury could find that NYC Madison's proffered reasons for Washington's termination were a pretext for pregnancy discrimination.
Marion County Pregnancy Discrimination Lawyers
Based in Ocala, Florida and representing workers throughout Florida, our pregnancy discrimination attorneys in Marion County, Florida have dedicated their practice to fighting for the rights of employment discrimination victims. If you have experienced pregnancy discrimination or have questions about your protection from pregnancy discrimination, please contact our office for a free consultation with our pregnancy discrimination lawyers in Marion County, Florida. Our employee rights law firm takes pregnancy discrimination cases on a contingency fee basis. This means that there are no attorney's fees incurred unless there is a recovery and our attorney's fees come solely from the monetary award that you recover.