Employee Needing An Accommodation Claims Disability Discrimination When Fired For Stealing A Bag Of Chips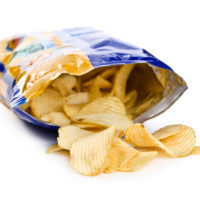 Under the Americans with Disabilities Act (ADA), when employees are unable to perform the essential functions of their position because of a disability, employers must provide them with a reasonable accommodation that will permit them to perform those essential functions. Under the ADA, a reasonable accommodation may include job restructuring, part-time or modified work schedules, reassignment to a vacant position, and modification of equipment or devices.
Having dedicated their practice to representing victims of employment discrimination, our Citrus County, Florida employment law attorneys have learned that many employers seek to get rid of employees who are entitled to a reasonable accommodation under the ADA. Indeed, because the ADA is designed to protect employees, many employers resent having to provide disabled employees with a reasonable accommodation. Without the protection of the ADA, employers would simply fire disabled employees who are unable to perform the essential functions of their position because of their disability. The alleged facts in Roa v. Staples, Inc., No. 16-1745 (S.D. N.Y. Aug. 9, 2017) illustrate that employers often view the ADA and employees who require a reasonable accommodation to perform their jobs with a hostile and contemptuous eye.
Employee Needs Reasonable Accommodation
In that case, Araminta Roa (Roa) sued her former employer, Staples, Inc. (Staples), pursuant to the ADA. Roa claimed that Staples fired her because of her disability in violation of the ADA. Roa was employed as an associate in the bulk department at a Staples warehouse. In the bulk department, associates prepared merchandise for shipment to customers, which often required lifting and moving large objects, either manually or with equipment, such as a jack.
Beginning in 2013, Roa was diagnosed with several medical conditions that required restrictions on her work. At the time of her termination, those restrictions prevented Roa from lifting greater than ten pounds, raising and reaching her arms above her shoulders, operating electronic machinery, and performing repetitive motions. Staples placed Roa on "light duty" for the duration of her employment tenure. According to Staples' policy, light duty was generally a temporary modification, not to exceed six months. Because she was restricted from operating machinery, Roa routinely operated a non-electric, manual pallet jack, which resulted in reduced productivity. At times, Roa would have trouble moving objects necessary to perform her job duties, but her co-workers would voluntarily assist her.
"How Long" Do We Have To Accommodate Her?
In February 2015, Roa's supervisor, a man named Upia, sent an email regarding Roa to a human resources manager. Upia's email asked, "Do we know how long we have to accommodate Armainta Roa?" Upia's email further stated that although he had Roa working within her weight restrictions, Roa's condition was "getting worse and not better," and that she had been "hitting just 40% of her individual productivity." In March 2015, Upia sent another email to the human resources manager with the recommendation that Roa's compensation be reduced because her restrictions prevented her from operating machinery. In response, the human resources manager told Upia that because of "disability laws, we cannot remove her pay," but promised Upia "there will be a resolution."
In July 2010, a loss prevention associate named Dowd received a complaint from a Staples' employee that a bag of chips had been stolen from his lunch bag in the cafeteria refrigerator. Dowd then reviewed surveillance camera footage from the cafeteria in order to determine who took the chips. Dowd testified that, in his opinion, the video showed Roa reaching into the employee's bag, removing an indiscernible item, and walking away with the item clasped under her arm. Dowd conceded, however, that his investigation did not reveal conclusive evidence that Roa took the employee's bag of chips. Later that month, a coordinator in the human resources department met with Roa and told her that she was being fired for theft of the employee's bag of chips. During the meeting, Roa admitted that she took the bag of chips, but claimed that her sister left it for her.
Hostility Shows Discriminatory Intent
Staples filed a motion with the trial court seeking dismissal of Roa's disability discrimination claim. In doing so, Staples argued that Roa's disability discrimination claim was meritless because the evidence conclusively established that Roa was fired for stealing a bag of chips and not because of her disability. The trial court denied Staples' motion and ruled that Roa was entitled to proceed to a jury trial on her disability discrimination claim.
In denying Staples' motion for dismissal, the trial court found that Roa had presented sufficient evidence for a reasonable jury to conclude that Staples' decision to fire her for stealing a bag of chips was simply a pretext to get rid of Roa because of her disability. In support of its conclusion, the trial court pointed to Upia "expressing frustration" about having to accommodate Roa's disability and "suggesting" that Roa's compensation be reduced due to her diminished productivity because of her disability. This evidence, the trial court reasoned, reflected Staples' discriminatory intent. The trial court also found that Staples' discriminatory intent was "further evinced by the fact that the alleged theft in question was a one-time event involving a single-serving bag of chips, rather than a pattern of thefts or theft of a valuable item.
Free Consultation With Inverness Discrimination Lawyers
Based in Ocala, Florida and representing employees throughout Central Florida, we have extensive experience litigating employment discrimination cases in federal and state court. If you have been the victim of disability discrimination or have questions about your protection against disability discrimination under the Americans with Disabilities Act, please contact our office for a free consultation with our Citrus County, Florida employment discrimination attorneys. Our employment and labor law attorneys take employment discrimination cases on a contingency fee basis. This means that there are no attorney's fees incurred unless there is a recovery and our attorney's fees come solely from the monetary award that you recover.