Employee's Claim Based on Reduction of Hours Related to ACA Permitted to Move Forward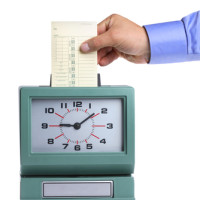 When the Affordable Care Act (ACA) was passed, many large retail or food service employers began to plan for the additional expense that they anticipated incurring. Most did so by cutting the hours of many or most of their staff from full-time to part-time, in order to ensure that they would not need to pay for the health care benefits to which those employees would become entitled. One New York employee has filed a claim that this cut in hours interfered with her right to an employee welfare benefit plan, violating a federal law, and a judge has recently ruled that this woman's claim may proceed toward trial.
The plaintiff in this lawsuit is Maria de Lourdes Parra Marin, a former full-time employee of Dave & Buster's restaurant located in Times Square. Marin had worked at the restaurant since 2006 and worked an average of 30 to 45 hours a week as a full-time employee there. She was already the recipient of a health insurance plan offered by Dave & Busters, but expected her coverage to improve when the ACA entered into effect. In June of 2013, her managers at Dave & Buster's held a meeting to explain that the restaurant would be cutting down drastically on the number of full-time staff, due to the anticipated rise in costs that the restaurant would incur when the ACA went into effect. Marin was one of these employees affected and saw her hours reduced to between 10 and 25 a week. Marin also lost her health insurance coverage in March of 2014. In her complaint, Marin cited evidence that Dave & Buster's management had similarly cut hours of their employees at restaurants nationwide, stating that the cuts were due to the increased expenses associated with implementation of the ACA.
The Employee Retirement Income Security Act (ERISA) provides that employers cannot discriminate against employees for exercising their rights under an employee benefit plan (such as a health insurance plan), or interfere with the attainment of a right to which the employee may become entitled under that plan. Marin claimed in her lawsuit that Dave & Buster's had violated the federal law when it reduced her hours for the purpose of interfering with her existing health insurance coverage and precluding her from obtaining a new insurance plan under the ACA in the future, to which she would have become entitled.
Dave & Buster's filed a motion to dismiss Marin's claim as having failed to base her claim on a legally-recognized right. The restaurant chain argued that Marin did not have a right to damages because she lost an opportunity to obtain additional benefits when her hours were cut. The court disagreed and denied the defendant's motion. The judge noted in his opinion that Marin had not only argued that she would not be able to obtain benefits in the future, but that Dave & Buster's had acted intentionally to discriminate against Marin with the purpose of interfering with her existing health care coverage by cutting her hours, as well as interfering with her ability to obtain the benefits to which she would become entitled. For this reason, the judge ruled that Marin's claim would be permitted to move forward to trial, where Marin would need to prove that the violations she claimed had actually occurred.
This case could have implications for employees all over the country who saw their hours cut when the ACA went into effect. It is the first of its kind addressing the possibility that employers had committed a violation of ERISA by acting to prevent their employees from gaining health insurance when the ACA took effect. An attorney can guide you in determining whether you have a claim for damages if you believe your hours were cut in order to prevent you from obtaining benefits under the ACA.
For assistance with wage and hour, employment discrimination, or wrongful termination claims in Florida, contact experienced Ocala employment lawyers at James P. Tarquin, P.A. for a consultation on your case, at 352-401-7671.