Employee's Conduct Was Not A Problem Until She Complained About Sexual Harassment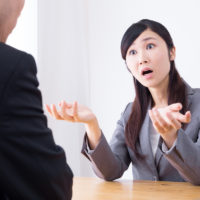 Having dedicated their practice to fighting for the rights of employees, our Alachua County, Florida retaliation attorneys have learned that employers often retaliate against employees who complain about discrimination or harassment by firing them for conduct that was not a problem before they complained. In doing so, employers suddenly characterize the conduct as inappropriate and in violation of company policy after a discrimination or harassment complaint was made in order to justify an employee's termination. In some cases, employers will even launch an investigation into the employee's conduct in order to clothe the behavior with a veneer of egregiousness and provide further justification for an employee's termination. The recent decision by the U.S. Seventh Circuit Court of Appeals in Donley v. Stryker Sales Corporation, No. 17-1195 (7th Cir. Oct. 15, 2018) illustrates that such circumstances are evidence of retaliation. 
Employee Complains About Sexual Harassment
In that case, Kelley Donley (Donley) sued her former employer, Stryker Sales Corporation (Stryker), for retaliation under Title VII of the Civil Rights Act of 1964. Donley alleged that Stryker fired her in retaliation for making an internal complaint against a sales manager who had sexually harassed another employee.
In 2010, Donley began working as the corporate accounts director for Stryker, a medical equipment manufacturer and retailer. Because she repeatedly failed to submit her expense reports, Donley was eventually demoted to clinical manager. In June 2014, Donley learned from co-employees that one of Stryker's sales managers had sexually harassed a subordinate. Donley made a sexual harassment complaint with Stryker's director of human resources, a woman named Ferschweiler. Ferschweiler investigated the complaint, resulting in the termination of the sales manager. Despite his termination, the sales manager received a substantial severance package.
Employee Investigated After Complaining About Harassment
In August 2014, shortly after the sales manager was fired, Stryker began investigating Donley. The focus of the investigation was an incident six weeks earlier at a company meeting in Vail, Colorado. One evening, Donley had taken photographs of the female CEO of one of Stryker's vendors in an intoxicated state. Donley showed the photographs to her co-workers. During the investigation, Donley denied taking any photographs or videos of the vendor that were "compromising."
During the litigation, the parties disputed when Ferschweiler and Donley's supervisor, a man named Thompson, first learned of Donley's photographs. Donley testified that she showed the photographs to Thompson at the hotel bar in Vail on the night she took them. In its written response to the charge of discrimination that Donley filed with the U.S. Equal Employment Opportunity Commission, Stryker stated that Donley showed the photographs to Thompson, that Thompson was not amused, and that he told Donley to delete the photographs.
During the litigation, however, Thompson denied seeing the photographs that night in Vail. Thompson testified that he recalled hearing about the incident from other employees some time after the company meeting in Vail. Thompson further testified that he told Ferschweiler about the photographs before the formal investigation had commenced. This testimony was contradicted by Ferschweiler. Ferschweiler testified that she did not learn about the photographs until August 2014 when she conducted an exit interview with a departing employee who complained about Donley's unprofessionalism. 
Ultimately, Ferschweiler conferred with Thompson over the investigation's results. Stryker claimed that Ferschweiler and Thompson decided to fire Donley because taking photographs of a valued partner while intoxicated was unacceptable. The termination letter stated that Donley had engaged in "inappropriate conduct and poor judgment" and that her conduct violated Stryker's employment policies. Unlike the sales manager she had complained about, Donley was not offered a severance package. 
Investigating Conduct After Complaint Shows Employer Retaliation
The trial court dismissed Donley's retaliation claim. The trial court concluded that the evidence conclusively established that "Stryker terminated Donley's employment because of her own drunken conduct in Vail" and not in retaliation for having complained about sexual harassment. The trial court deemed irrelevant the dispute over when Thompson learned about the photographs because the decision to fire Donley was purportedly made before he knew about her sexual harassment complaint. Without knowledge of Donley's complaint before the termination decision was allegedly made, the trial court reasoned, "a desire to retaliate against Donley could not have motivated his actions." On appeal, the Seventh Circuit reversed the trial court's decision and reinstated Thompson's retaliation claim.
In reversing the trial court, the Seventh Circuit found that two pieces of evidence could convince a reasonable jury that Ferschweiler and Thompson fired Donley in retaliation for complaining about sexual harassment. First, the appellate court pointed out that the investigation was launched only six weeks after Donley complained about sexual harassment. The suspicious timing of the investigation, the court of appeals reasoned, was evidence of retaliation. Second, Donley offered evidence that both Ferschweiler and Thompson knew about the photographs before the August 2014 investigation was commenced. Despite such knowledge, "neither took any disciplinary action against [Donley] until after she reported the other manager for sexual harassment." Evidence that Ferschweiler and Thompson "knew about the alleged misconduct before the investigation," the appellate court concluded, would enable a reasonable jury to "interpret the delay in starting the investigation as evidence of retaliation." In other words, the Seventh Circuit reasoned, a jury could find that Stryker fired Donley in retaliation for complaining about sexual harassment because Donley's conduct did not become a problem—and the basis for an investigation and eventual termination—until she complained about sexual harassment.
Free Consultation With Alachua County Retaliation Lawyers
Based in Ocala, Florida and representing employees throughout Central Florida, we have extensive experience representing victims of employment retaliation. If you have been retaliated against for complaining about discrimination or harassment in the workplace, please contact our office for a free consultation with our Alachua County, Florida retaliation attorneys. Our employee rights law firm takes retaliation cases on a contingency fee basis. This means that there are no attorney's fees incurred unless there is a recovery and our attorney's fees come solely from the monetary award that you recover.