Employer Denies Worker Was Fired Because Of Age Since Derogatory Age Remarks Were Just "Jokes"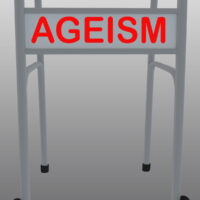 Having represented employees discriminated against on the basis of age for more than two decades, our Alachua County, Florida age discrimination lawyers know that older workers are often subjected to derogatory age remarks by younger management employees. In Graefenhain v. Pabst Brewing Co., 827 F.3d 13 (7th Cir. 1987), the U.S. Seventh Circuit Court of Appeals observed that "many employers or younger business executives act as if they believe there are good business reasons for discriminating against older employees." When confronted with evidence that younger management employees made derogatory age remarks towards older employees, employers invariably attempt to minimize the remarks by claiming that they were intended as "jokes." In this article, our Gainesville, Florida age discrimination attorneys explain how the decision by the U.S. District Court for the Southern District of New York in Brown v. Crowdtwist, 2014 WL 1468145 (S.D. N.Y. Apr. 15, 2014) demonstrates that whether derogatory age remarks reflect discriminatory animus or were intended as jokes is a question for the jury.
Employee Claims Fired Because Of Age
In that case, Frederick Brown (Brown) brought an age discrimination lawsuit against his former employer, Crowdtwist, Inc. (Crowdtwist), pursuant to the Age Discrimination in Employment Act (ADEA). Under the ADEA, employers are forbidden from discriminating against employees on the basis of age. Brown claims that Crowdtwist violated the ADEA by firing him because of his age.
Crowdtwist is a startup internet technology company which provides data analysis to businesses. Brown was employed by Crowdtwist as the company's first Head of Sales. In this position, Brown was responsible for formalizing the sales pipeline, building a sales team, and selling the product to new customers. Brown was employed for only three months before being fired. When he was terminated, Brown was 43 years old, making him the oldest employee in the company. Brown was replaced by an outside candidate who was 37 years old when hired. The founders and decision-makers at Crowdtwist were all in their thirties, ranging between the ages of 31 and 38.
Treated More Harshly Than Younger Employee
Brown alleges that he was subjected to a number of derogatory age comments by his supervisors while at Crowdtwist. A man named Bowen, one of Crowdtwist's founders and the Chief Financial Officer, told Brown that "young, hip New Yorkers were dark jeans" and that he needed "to go to the gym to keep up with us young guys." After Bowen took Brown to the hospital and heard Brown give his birth date, Brown says that Bowen called him "an old man" and afterwards continued to make comments about his age and how he could not "keep up with young New Yorkers." When Brown notified Bowen that his injury was a hernia, Bowen again made remarks about his "old age" and said, "look what happens when you try to keep up with the thirty years olds." Brown also alleges that the Chief Executive Officer, who was a founder of Crowdtwist, commented on Brown's email address domain being outdated, which Brown took as indicative of his age.
Crowdtwist contends that Brown was terminated due to his poor performance and not for any discriminatory reason. Crowdtwist claims that Brown did not close any sales during his three months on the job. Brown's compensation plan listed projected sales of $349,000 for the first quarter of 2012 and increased throughout the remainder of the year. Brown argues that he did close one deal, and that he was not required to reach the projected quota every single quarter. Brown further argues that he was treated more harshly than his younger replacement, who, as Brown did, failed to meet quarterly sales goals. Brown's younger replacement remained in the role for over a year but did no better than Brown at securing new business than Brown.
Derogatory Age Remarks Warrant Jury Trial
Crowdtwist filed a motion with the trial court seeking dismissal of Brown's discriminatory discharge claim. In doing so, Crowdtwist argued that Brown was fired because of his poor performance and it was not the function of the trial court to second-guess business decisions regarding what constitutes satisfactory work performance. The trial court denied Crowdtwist's motion for dismissal and ruled that Brown had produced sufficient evidence to establish that he was fired on the basis of age to send the case to a jury for resolution.
In denying Crowdtwist's motion for dismissal, the trial court focused on the derogatory age remarks made to Brown by younger management employees. The trial court reasoned that a "reasonable juror could find" that Bowen's derogatory age remarks to Brown "showed Bowen's discriminatory animus and that Bowen viewed [Brown] as falling into a different age category than other employees and believed this inhibited his ability to perform in a fast-paced startup environment." The trial court also rejected Crowdtwist's attempt to characterize Bowen's derogatory age comments as "jokes." Whether Bowen's derogatory age remarks were "intended as jokes," the trial court concluded, or "demonstrate discriminatory animus is for a jury to determine."
Consult With Gainesville Discrimination Lawyers
Based in Ocala, Florida and representing employees throughout Central Florida, our Alachua County, Florida age discrimination attorneys have been litigating age discrimination cases in Florida state and federal courts for more than twenty years. If you have experienced age discrimination at work or have questions about your protection against age discrimination under the federal civil rights laws, please contact our office for a free consultation with our Gainesville, Florida age discrimination lawyers. Our employees' rights law firm takes age discrimination cases on a contingency fee basis. This means that there are no attorney's fees incurred unless there is a recovery and our attorney's fees come solely from the monetary award that you recover.