Employers Must Publicize & Train Employees On Their Sexual Harassment Policy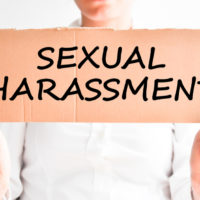 Title VII of the Civil Rights Act of 1964 makes sexual harassment in the workplace unlawful. In order to eradiate sexual harassment in the workplace, as the U.S. Supreme Court in Burlington Indus., Inc. v. Ellerth, 524 U.S. 742 (1998) determined, "Title VII is designed to encourage the creation of anti-harassment policies and effective grievance mechanisms." Having represented sexual harassment victims for more than 15 years, our Central Florida sexual harassment attorneys have learned that employers frequently seize upon the language used by the Ellerth Court and claim that they are not liable for sexually harassing behavior because they had a policy against sexual harassment. However, as observed by the U.S. Seventh Circuit Court of Appeals in Gentry v. Export Packaging Co., 238 F.3d 842 (7th Cir. 2001), "the mere creation of a sexual harassment policy will not shield a company from its responsibility to actively prevent sexual harassment in the workplace."
Rather, as the U.S. Fourth Circuit Court of Appeals in Smith v. First Union Nat. Bank, 202 F.3d 234 (4th Cir. 2000) explained, "[a]n employer's adoption of an effective anti-harassment policy is an important factor in determining whether it exercised reasonable care to prevent any sexually harassing behavior." In Fredrick v. Sprint/United Management Co., 246 F.3d 1305 (11th Cir. 2001), the U.S. Eleventh Circuit Court of Appeals held that in order to establish that it had an effective sexual harassment policy, an employer is "required to show that its sexual harassment policy was effectively published, that it contained reasonable complaint procedures, and that it contained no other fatal defect." Likewise, the U.S. District Court for the Northern District of Iowa in Soto v. John Morrell & Co., 285 F.Supp.2d 1146 (N.D. Iowa 2003) determined that in order for a company's sexual harassment policy to be effective, the employer must provide employees with training on sexual harassment.
Plainly reinforcing the holdings in these cases, a recent decision by the U.S. Fifth Circuit Court of Appeals in Pullen v. Caddo Parish School Board, 830 F.3d 205 (5th Cir. 2016) illustrates that merely having a sexual harassment policy is not enough to shield an employer from liability for sexual harassment. Rather, as determined by the Fifth Circuit, an employer must effectively publicize and train employees on their sexual harassment policy in order to avoid liability for sexual harassment.
Employer Investigation Finds No Sexual Harassment Occurred
In that case, Kandice Pullen (Pullen), an employee of the Caddo Parish School Board (School Board), claimed that she was sexually harassed by another School Board employee in violation of Title VII. Pullen maintained that over a two-year time period she was subjected to unwanted sexual behavior involving touching, lewd comments, and exposure to pornographic pictures. After she complained about the sexual behavior, the School Board investigated the complaint and prepared a written report. Unremarkably, the School Board concluded that although the School Board employee's conduct was inappropriate and unprofessional, it was not sexual harassment. 
The trial court dismissed Pullen's sexual harassment claim. The trial court reasoned that the School Board could not be held liable for the sexual behavior because it had a sexual harassment policy that was posted on bulletin boards around the office where Pullen worked, was available online, and on which it trained the majority of employees. On appeal, the Fifth Circuit reversed the trial court's decision and reinstated Pullen's sexual harassment claim.
No Training Or Information About Sexual Harassment Policy
In reinstating Pullen's sexual harassment claim, the Fifth Circuit concluded that the trial court "erred in holding that the [School Board's] efforts to prevent sexual harassment were reasonable as a matter of law." The appellate court found that Pullen had produced evidence showing that employees at the office where she worked were not trained on sexual harassment, were not informed of the existence of the School Board's sexual harassment policy, were not even aware of the existence of the School Board's sexual harassment policy, and were not told whom to contact regarding sexual harassment in the workplace. In fact, the appellate court pointed out, the alleged harasser was never given a copy of the School Board's sexual harassment policy, never saw it, and was never trained regarding its contents. Thus, because the School Board's sexual harassment policy was not adequately publicized and the School Board did not train all employees on sexual harassment, the Fifth Circuit determined that a reasonable jury could find that the School Board did not take reasonable steps to prevent and remedy sexual harassment. Consequently, the Fifth Circuit remanded the case back to the trail court for a jury trial.
Free Consultation With Ocala Sexual Harassment Lawyers
Based in Ocala, Florida and representing employees throughout Central Florida, we have more than fifteen years of experience representing employees who have been subjected to sexual harassment at work. If you have been the victim of sexual harassment or have questions about your employer's sexual harassment policy, please contact our office for a free consultation with our Central Florida sexual harassment attorneys. Our employee rights law firm takes sexual harassment cases on a contingency fee basis. This means that there are no attorney's fees incurred unless there is a recovery and our attorney's fees come solely from the monetary award that you recover.