Employer's Response To Employee's Complaint Of Customer Sexual Harassment: "Nothing Is Going To Change"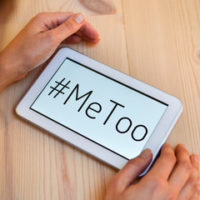 Under Title VII of the Civil Rights Act of 1964 (Title VII), sexually harassing behavior that is severe or pervasive enough to create a hostile or abusive work environment is unlawful. In holding that sexual harassment is prohibited by Title VII, the U.S. Supreme Court in Meritor Savings Bank, FSB v. Vinson, 477 U.S. 67 (1986) explained that Title VII "affords employees the right to work in an environment free from discriminatory intimidation, ridicule, and insult."
Having litigated sexual harassment claims for almost twenty years, our Alachua County, Florida sexual harassment attorneys have learned that employers frequently do not protect employees from sexual harassment by customers. Unfortunately, employers often subordinate the interests of their employees to those of their customers and expect employees to tolerate sexually harassing behavior from customers. In doing so, employers unlawfully require employees to endure sexual harassment in return for the privilege of being allowed to work and earn of a living. The decision by the U.S. Seventh Circuit Court of Appeals in Pickett v. Sheridan Health Care Center, 610 F.3d 434 (7th Cir. 2010) is instructive in showing the apparent reluctance of some employers to take remedial action to prevent customer sexually harassing behavior and provide their employees with a workplace free of discriminatory intimidation, ridicule, and insult. 
Harassment Tolerated As "The Customer Is Always Right"
In that case, Danielle Pickett (Pickett) claimed that her former employer, Sheridan Health Center (Sheridan), violated Title VII by firing her in retaliation for complaining about customer sexual harassment. Pickett was employed by Sheridan as a housekeeper at a nursing home operated by Sheridan. During a three-month period, residents of the nursing home made lewd remarks and inappropriately touched Pickett while she was cleaning their rooms. Pickett complained to her supervisor, who said that Pickett should no longer clean those residents' rooms alone and should instead request a security escort prior to entering the residents' rooms. Pickett asserted, however, that Sheridan staff always claimed to be busy when she needed their assistance and that she began to clean the residents' rooms only when she could first spot them occupied elsewhere in the facility.
Some six months after complaining to her supervisor, another incident took place where a resident cornered and groped Pickett. The following day, unbeknownst to Pickett, Sheridan's Assistant Director of Nursing reported the incident to the local police. Although the police came to the nursing home to speak with her, Pickett declined to file a police report after receiving assurance from Sheridan's Vice President of Operations that the offending resident would be moved out of the building.
Three days later, Pickett met with several management employees of Sheridan to discuss the most recent incident and to find a way to remedy the persistent sexual harassment. The Vice President of Operations was among the individuals present at the meeting. During her deposition, Pickett testified that the employees suggested that she invited the conduct. According to Pickett, the Vice President of Operations remarked, "well, you are a pretty girl, what are you doing to make them want to touch you?" Pickett further alleged that the Vice President of Operations stated that because one of the residents only asked her for sexual favors and did not attempt to grab her, the incident did not amount to sexual harassment. The meeting concluded with the participants agreeing to reassign Pickett from cleaning the residents' rooms to taking care of the common areas on the first floor.
The next day, Pickett complained that resident who was the subject of a potential police report was still in the facility despite the promise by the Vice President of Operations to remove him. Pickett told Sheridan's Administrator, "You're treating this like a store where the customer is always right. This is not right." According to Pickett, the Administrator responded, "maybe you should go and clean some stores." Pickett further claimed that the Administrator said, "This [Sheridan] is their home. I mean nothing is going to change." Pickett then became upset and began to cry because she feared that her job was in jeopardy. She told the Administrator that her children were depending on her and she did not want to lose her job.
After the meeting ended, Pickett walked out of the facility in tears. The next day, Pickett called the Administrator to clarify her employment status. She said that she knew it was wrong for her to have left the facility, but that she did so because she was upset. Pickett said that she did not want to lose her job. When Pickett asked the Administrator whether she was fired, the Administrator told Pickett that he would check with the Vice President of Operations and call Pickett back. The next day, the Administrator notified Pickett that they had decided that "it was best she part ways with the company."
Employer Was Waiting For Excuse To Fire Employee
After a trial, the jury returned a verdict for Pickett on her Title VII retaliation claim. On appeal, Sheridan argued that Pickett was not protected from retaliation under Title VII when complaining about sexual harassment from third-parties and the evidence of retaliation was insufficient to support the jury's verdict. The Seventh Circuit rejected Sheridan's arguments and upheld the jury's verdict in favor of Pickett.
The Seventh Circuit found that Sheridan's argument that employees are not protected by Title VII from retaliation when complaining about sexual harassment from third-parties, such as customers or residents, was frivolous. The appellate court pointed out that its "prior decisions have repudiated the idea that sexual harassment is actionable only when committed by employees and have extended employer liability to some actions by 'unaffiliated' third parties." Thus, the appellate court explained, because employees are protected by Title VII from sexual harassment by third-parties, Pickett was protected by Title VII from retaliation when complaining about sexual harassment from residents.
The Seventh Circuit further determined that there was overwhelming evidence to support the jury's finding that Sheridan fired Pickett in retaliation for complaining about sexual harassment. This evidence, the appellate court found, included the remarks by the Vice President of Operations that Pickett was at fault for the unwelcome advances, the Administrator's remark that nothing was going to change at Sheridan because the facility was the harassers' home, the continued presence of the resident who was the subject of a potential police report, and the failure to find staff to escort Pickett into the harassers' rooms. This evidence, the appellate reasoned, "could certainly by read by a reasonable jury to mean that [Sheridan's] management found Pickett's complaints to be annoying and wanted them to stop," and "irritated Sheridan's management to the point that it sought to dismiss Pickett," and Sheridan's management "was waiting for an excuse to get rid of [Pickett]."
Free Consultation With Alachua County Sexual Harassment Lawyers
Based in Ocala, Florida and representing employees throughout Central Florida, we are dedicated to protecting the rights of employees who have endured sexually harassing behavior in the workplace. If you have been the victim of sexual harassment at work or have questions about sexual harassment from a customer, please contact our office for a free consultation with our Alachua County, Florida sexual harassment attorneys. Our employee rights law firm takes sexual harassment cases on a contingency fee basis. This means that there are no attorney's fees incurred unless there is a recovery and our attorney's fees come solely from the monetary award that you recover.