Do Employment Discrimination Victims Need "Smoking Gun" Evidence To Prove Their Case?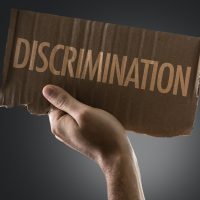 Through their decades of experience representing employment discrimination victims, our employee rights lawyers in Citrus County, Florida know that a common employment law myth is that employees need "smoking gun" evidence in order to prove an employment discrimination case.  This employment law myth is disingenuously perpetuated by employers who routinely endeavor to persuade judges that employees cannot prove discrimination without "smoking gun" evidence in the form of blatant discriminatory comments from an individual involved in making the employment decision.  Some judges are deceptively persuaded only to have their decisions summarily reversed on appeal with an admonishment from the appellate court to take binding precedent into account when making their decisions.  In this article, our employee rights lawyers in Citrus County, Florida explain how the decision in Carmody v. New York University, 2023 WL 5803432 (S.D. N.Y. Sept. 7, 2023) demonstrates that employment discrimination victims do not need "smoking gun" evidence to prove their case.
Proving Employment Discrimination
Employment discrimination victims may prove their case through direct evidence of discrimination or through circumstantial evidence that creates an inference of discrimination.  Courts define "direct evidence" of discrimination as evidence that establishes the existence of discriminatory intent behind the employment decision without any inference or presumption.  To constitute direct evidence of discrimination under this definition, courts generally require a statement by an individual involved in making the employment decision reflecting that the employment decision was made for a discriminatory reason.  In applying this standard, courts generally declare that only the most blatant remarks, whose intent could be nothing other than to discriminate on the basis of a protected characteristic, constitute direct evidence of discrimination. In  Early v. Champion Int'l Corp., 907 F.2d 1077, 1081 (11th Cir. 1990), the court explained, by way of example, that the requisite blatancy in an age discrimination case would be satisfied by a management memorandum saying, "Fire Early—he is too old."
As explained by the court in Ramos v. Marriot Intern., Inc., 134 F.Supp.2d 328 (S.D. N.Y. 2001), "[t]here is rarely direct evidence of intent in an employment discrimination case."  Rather, as the court in Chambers v. TRM Copy Centers Corp., 43 F.3d 29 (2d Cir. 1994) observed, "[b]ecause an employer who discriminates is unlikely to leave a 'smoking gun' attesting to discriminatory intent, a victim of discrimination is seldom able to prove his claim by direct evidence and is usually constrained to rely on circumstantial evidence."  Thus, as the court in Hodgens v. General Dynamics Corp., 144 F.3d 151 (1st Cir. 1998) explained, " 'smoking gun' evidence is [ ] not required to prove discrimination."  Indeed, employees are permitted to prove employment discrimination cases through circumstantial evidence because, as pointed out by the court in Bekker v. Humana Health Plan, Inc., 229 F.3d 662 (7th Cir. 2000), "employers are usually careful not to offer smoking gun remarks indicating intentional discrimination."
In employment discrimination cases, the form of circumstantial evidence most commonly used to create an inference of discrimination is disparate treatment.  Disparate treatment occurs when an employer treats an employee differently or less favorably than other employees because of the employee's race, color, national origin, sex, pregnancy, religion, disability, or age.  When an employer treats an employee differently or less favorably than other employees under the same or similar circumstances, the difference in treatment is circumstantial evidence of discrimination.  Thus, as the U.S. Supreme Court in Hazen Paper Co. v. Biggins, 507 U.S. 609 (1993) explained, discrimination can in some situations be proven "from the mere fact of differences in treatment."
Employment Discrimination Lawsuit
In Carmody, a woman named Carmody brought an employment discrimination lawsuit against her former employer, New York University ("NYU"), pursuant to Title VII of the Civil Rights Act of 1964 ("Title VII").  Title VII prohibits employers from discriminating against employees on the basis of sex or gender.  Carmody claims that she was fired because of her gender in violation of Title VII.
In July 2013, Carmody began working at the NYU School of Medicine as a physician in the Department of Emergency Medicine.  In Octobre 2015, Carmody was promoted to Vice Chair, Academic Affairs and Education Innovation, position she held until the end of her employment.
On November 30, 2020, Carmody was working in the Emergency Room, along with a resident, Ciardiello.  Carmody received a message from an attending physician regarding a patient.  The nurse took the patient's vital signs.  Ciardiello physically examined the patient under Carmody's supervision.  Carmody and Ciardiello discussed prescribing antibiotics sufficient to address a potential kidney infection.  The patient's electronic medical records contain an attestation signed by Ciardiello stating that she had "performed a history and physical examination of [patient] and discussed her management with the resident on the treatment team."  On December 2, 2020, the patient and her husband sent a letter to NYU stating, "she [Carmody] never saw me.  I was only seen by one young female doctor who I now know is [Ciardiello]."  NYU claims that it fired Carmody because she allegedly falsified a patient record.
"Smoking Gun" Evidence Not Necessary
NYU filed a motion with the trial court seeking dismissal of Carmody's gender discrimination claim.  In moving for dismissal, NYU argued that Carmody's claim failed because she produced no evidence showing that any of the individuals involved in the decision to terminate Carmody's employment made "discriminatory comments" to Carmody about her gender.  In other words, NYU argued that in the absence of "smoking gun" evidence in the form of gender-based discriminatory remarks by a decisionmaker, Carmody could not prove that she was fired because of her gender in violation of Title VII.  The trial court denied NYU's motion for dismissal and ruled that Carmody had presented sufficient evidence of gender discrimination to proceed to a jury trial.
In support of its holding, the trial court explained that Carmody had offered evidence that "it was a prevalent practice for an attending physician to make the required attestation on a patient note without repeating the physical exam conducted by a resident or editing the note."  For example, Carmody provided an email from a male physician stating, "[a]ll of us have attested to the resident's note without evaluating the patient physically."  Carmody further produced evidence of a "male physician who was not disciplined after making notations on the chart of a family member who was not his patient."  "The physician," the trial court noted, "was not disciplined, but only told that he could not do that."  Thus, the trial court observed, Carmody had evidence that a "male doctor was treated much more leniently when entering information on the chart of a patient whom he did not treat."  "If a jury credit's [Carmody's] evidence," the trial court determined, "it could reasonably conclude that gender-based discrimination was at least one of the motivating factors explaining the differential treatment [Carmody] experienced."
Citrus County Employee Rights Lawyers
Based in Ocala, Florida and representing workers throughout Florida, our employee rights attorneys in Citrus County, Florida have dedicated their practice to fighting for the rights of employees.  If you have experienced workplace discrimination or have questions about your protection from workplace discrimination under federal employment discrimination law, please contact our office for a free consultation with our employee rights lawyers in Citrus County, Florida.  Our employee rights law firm takes employment discrimination cases on a contingency fee basis.  This means that there are no attorney's fees incurred unless there is a recovery and our attorney's fees come solely from the monetary award that you recover.