Federal Court Finds Evidence Of Pregnancy Discrimination When Employee Was Fired Because It Was Best For Her & The Baby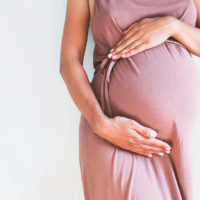 Title VII of the Civil Rights Act of 1964 (Title VII), as amended by the Pregnancy Discrimination Act of 1978 (PDA), protects women from discrimination on the basis of pregnancy, childbirth, or related medical conditions. Under the PDA, as explained by the U.S. Supreme Court in UAW v. Johnson Controls, 499 U.S. 187 (1991), the "decision to work while [ ] being pregnant . . . is reserved for each individual women to make for herself" and "pregnant women who are able to work must be permitted to work under the same conditions as other employees." In Johnson Controls, the Supreme Court further determined that employers are prohibited from discriminating against pregnant women in order to protect the fetus or the newborn child. 
Having fought for the rights of pregnant employees for almost twenty years, our Marion County, Florida pregnancy discrimination attorneys have learned that employers frequently attempt to persuade, if not require, employees to stop working during their pregnancy. In doing so, employers often try to justify their desire to remove pregnant employees from the workplace by subjecting them to unfavorable behavior, including scrutinizing their work performance, monitoring their workplace behavior, and singling them out for disciplinary action. A recent decision by the U.S. District Court for the Middle District of Louisiana in Ruh v. Superior Home Health Care, Inc., 2017 WL 270225 (M.D. La. June 22, 2017) reinforces the PDA's mandate that employers are not permitted to force women who become pregnant to stop working regardless of their ability to continue.
In that case, Mallory Ruh (Ruh) claimed that her former employer, Superior Home Health Care, Inc. (Superior), discriminated against her on the basis of pregnancy in violation of the PDA. Superior employs health care professionals to deliver at-home services to patients. Ruh performed filing and data entry for Superior. After she became pregnant, Ruh began taking time off from work for doctor's appointments. Ruh testified that Superior's owner and other employees "did not hide their displeasure at the frequency of her doctor visits and remarked at how often she was missing work."
After she became pregnant, Superior also began documenting Ruh's alleged violations of company policy. During a four-month period, Superior purportedly documented nine separate company policy violations involving insubordination, inappropriate cell phone usage, eating meals at her desk, and falling behind in job duties. Ruh maintained that the write-ups were created after she was fired as she was never shown any of the alleged write-ups during her employment. 
An Employee Complaint Form prepared by Superior's owner indicated that Ruh notified the owner that she "was too stressed out and needed to quit." Two days after allegedly telling the owner she wanted to quit, Ruh was involved in a car accident. Ruh stayed in the hospital overnight even though she did not sustain any injuries. While she was in the hospital, Ruh received a text message from her supervisor. The supervisor's text message stated that because of "all the recent problems," they "feel it's best for you and the baby if we just cut ties now" since Ruh was "too stressed out working here and can cause harm to the baby." After her termination, Ruh sought unemployment compensation benefits. When asked why Ruh was fired, Superior stated that Ruh was "very emotional d/t pregnancy."
Superior filed a motion with the trial court seeking dismissal of Ruh's pregnancy discrimination claim. In doing so, Superior asked the trial court to rule that Ruh's pregnancy discrimination claim was baseless and Ruh was not entitled to a jury trial. The trial court denied Superior's motion for dismissal and concluded that Ruh had presented sufficient evidence to require a jury trial on her claim of pregnancy discrimination.
The trial court found that the termination test message to Ruh, by specifically stating that firing Ruh as "best for [her] and the baby" and Ruh was "too stressed working here and can cause harm to the baby," constituted direct evidence of pregnancy discrimination. The court also found that Ruh had presented evidence casting doubt on the "veracity and timing of the disciplinary write-ups." This evidence, the trial court explained, shifted the burden to Superior to prove that it would have terminated Ruh even if it had not taken her pregnancy into account. "It is the task of the jury," the trial court pointed out, to decide whether Superior's evidence was sufficient to establish that "it would have made the same decision in the absence of [Ruh's] pregnancy." 
Free Consultation With Ocala Pregnancy Discrimination Lawyers
Based in Ocala, Florida and representing employees throughout Central Florida, we have extensive experience litigating pregnancy discrimination cases. If you have been the victim of pregnancy discrimination or have questions about your rights to continue working while pregnant, please contact our office for a free consultation with our Marion County, Florida pregnancy discrimination attorneys. Our employee rights law firm takes pregnancy discrimination cases on a contingency fee basis. This means that there are no attorney's fees incurred unless there is a recovery and our attorney's fees come solely from the monetary award that you recover.