Fired Florida Legoland Employee Claims Gender Discrimination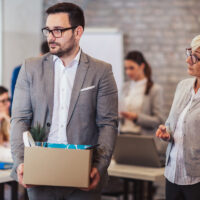 Having litigated employment discrimination cases in Florida state and federal courts for more than two decades, our Sumter County, Florida employment discrimination lawyers know that discrimination can come in many forms, and it does not always look the same. Although sex discrimination is primarily a claim brought by women, there are instances in which men have been subjected to harassment and discrimination based on their gender and gender identity, and they are also protected under the law. Title VII of the Civil Rights Act of 1964 (Title VII), which prohibits employers from discriminating against employees on the basis of sex, includes protection against workplace harassment and wrongful termination. An employee of Legoland in Florida recently filed a lawsuit after his termination last year, claiming that his treatment and termination were evidence of gender discrimination.
Male Employee in All-Female Office Claims Discrimination After Firing
The former director of public relations at Legoland Florida Resort has filed a lawsuit against the theme park, claiming that his termination was the result of illegal gender discrimination. According to his complaint, he faced regular, consistent verbal harassment and humiliation from the Vice President of Marketing and Sales at Legoland.
The plaintiff alleges that he suffered not only harassment but also disparate treatment. According to the complaint, he was the only male in a department of 18 females, and the performance measures for his position were changed after he was hired. He was hired after a three-month interview process. He claims that he was told his position would not be directly connected to sales and that he was never told his performance would depend upon mentions of Legoland in the national media.
He claims that his ideas and marketing plans were shot down by the VP, using belittling and harassing words. He was regularly criticized in front of coworkers, while female coworkers were praised for identical presentations and performances. He claims that although he was never formally disciplined, he was subjected to daily undermining and insulting behavior. According to the complaint, he brought his concerns to human resources and was fired a month later. He was replaced by a woman, whose job title was changed but who performs substantially the same duties.
If the allegations in the complaint are true, then the plaintiff did indeed suffer workplace harassment and discrimination. Gender-based harassment and disparate treatment are unacceptable and illegal, no matter which direction they go. Termination after complaining about harassment or other illegal conduct is impermissible wrongful termination and retaliation. Whether the evidence bears out his claims remains to be seen.
Free Consultation With Citrus County Gender Discrimination Lawyers
Based in Ocala, Florida, and representing employees throughout Central Florida, our Sumter County, Florida employment discrimination attorneys have represented employment discrimination victims for more than twenty years. If you have experienced discrimination in the workplace or have questions about your protection against discrimination under the federal anti-discrimination laws, please contact our office for a free consultation with our Wildwood, Florida, employment discrimination lawyers. Our labor law attorneys take employment discrimination cases on a contingency fee basis. This means that there are no attorney's fees incurred unless there is a recovery, and our attorney's fees come solely from the monetary award that you recover.