Florida Applebee's to Pay $100,000 for Race and Sexual Orientation Discrimination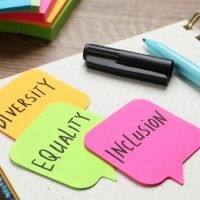 For more than two decades, our Citrus County, Florida wrongful termination lawyers have fought for the rights of employees who have been subjected to discrimination and hostile treatment in the workplace. Through their decades of service representing aggrieved employees, they've learned that discrimination, harassment, and wrongful termination often work hand-in-hand, whereby an employee will be treated with hostility and denied benefits until they are forced to quit. Florida employers are required to take action when one of their own is subjected to unlawful harassment or discriminatory treatment. If the employer fails to act, or if they punish the employee for speaking out, the aggrieved employee has the right to fight back with a lawsuit.
In this article, our Citrus County, Florida workplace discrimination lawyers discuss a recent case brought by the U.S. Equal Employment Opportunity Commission (EEOC) against a Florida-based Applebee's franchise, alleging rampant discrimination based on the targeted employees' race and sexual orientation. The restaurant has agreed to pay a hefty sum to settle the EEOC's claims.
Applebee's Agrees to Pay $100,000 to Settle EEOC Discrimination and Retaliation Complaint
A Florida-based Applebee's franchise operator has agreed to settle a lawsuit brought by the EEOC concerning sexual orientation discrimination and racial discrimination in the workplace. The EEOC alleges that the franchisee's conduct violates Title VII of the Civil Rights Act of 1964, which prohibits discrimination in the workplace based on race and sexual orientation as well as wrongful retaliation. The company will pay $100,000 as well as commit to measures intended to reduce the incidence of discrimination and harassment in the workplace.
Neighborhood Restaurant Partners Florida, LLC (NRP) operates an Applebee's Neighborhood Bar & Grill restaurant in Plant City, Florida. According to the lawsuit brought by the EEOC, a black employee was repeatedly harassed by two other restaurant staff members. They repeated numerous racial slurs and homophobic epithets, and one of the harassers wore Confederate flag paraphernalia during work hours.
The worker complained to several levels of restaurant management about the hostile work environment, but NRP never took corrective action. Eventually, the worker tried to contact NRP's corporate offices. According to the EEOC, after his attempt to contact, "his scheduled hours were cut, and he was forced to quit."
The employer's failure to take corrective action in response to rampant discrimination and harassment based on protected characteristics is a Title VII violation. Furthermore, penalizing the employee for complaining about unlawful conduct in the workplace by cutting their hours and either terminating or constructively terminating that employee constitutes unlawful retaliation. Employees cannot be punished for reporting harassment or other illegal conduct.
The EEOC and NRP reached a settlement in the case. NRP agreed to pay $100,000 in monetary relief and also agreed to injunctive relief ordered by the court. As a condition of the settlement, NRP will provide specialized training to human resources and managers concerning race discrimination and sexual orientation, to ensure that they are better equipped to prevent workplace discrimination and respond to complaints. NRP must also appoint an internal monitor to review any complaints regarding sexual orientation or race-based harassment and report such incidents to the EEOC as well as the company's response to such complaints.
Marion County, FL Discrimination Lawyers
Based in Ocala, Florida, and representing workers throughout Florida, our employment discrimination attorneys in Marion County, Florida have dedicated their practice to fighting for the rights of race and sexual orientation discrimination victims. If you have been treated differently from employees of a different race or sexual orientation, or if you have questions about your protection from workplace discrimination under federal or state employment discrimination law, please contact our office for a free consultation with our employment lawyers in Marion County, Florida. Our employee rights law firm takes workplace discrimination cases on a contingency fee basis. This means that there are no attorney's fees incurred unless there is a recovery and our attorney's fees come solely from the monetary award that you recover.