Florida Jury Awards $775,000 to Deaf Woman in Discrimination Suit Against Costco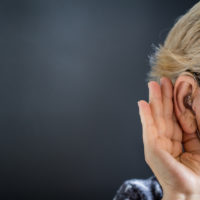 The Florida Civil Rights Act (FCRA) protects employees against discrimination with respect to compensation, terms, conditions or privileges of employment on the basis of handicap, among other things. Like the federal Americans With Disabilities Act (ADA), the FCRA prohibits termination of employees in retaliation for complaining about discrimination and requires that employers make reasonable accommodation for employees with disabilities. Deafness is a qualifying disability under the FCRA. A recent federal case in Florida illustrates the types of behavior supervisors engage in that might qualify as discrimination even before wrongful termination, and the kinds of damages available to a successful plaintiff in a discrimination suit.
Deaf woman sues Costco for wrongful termination
A deaf woman worked at Costco for 24 years, first at the Davie location and later in Pompano Beach. According to her complaint, her supervisors refused to hire an interpreter or to have communications written down for her. She claimed her new manager at the Pompano Beach location would intentionally mumble and cover his mouth when he spoke to make lip-reading more difficult. Rather than hire an interpreter, she was given a video phone, which she claimed was useless outside of meetings. Her managers complained that she was too loud on the videophone, despite the fact that she was unable to control her voice. She was written up five times and later suspended. She claimed she had no written performance complaints up to that point. She was then terminated. She sued Costco for discrimination, failure to accommodate and retaliation under the FCRA in a federal district court in Fort Lauderdale.
Costco denied her allegations and claimed that the plaintiff was fired after numerous instances of "serious misconduct and insubordination." Costco also argued that even if her firing had been unlawful, that it fell only to her immediate supervisors who were acting "outside the scope of [their] employment," and was not the fault of Costco.
Jury finds for deaf woman, awards $775,000
The case proceeded through trial. The jury disagreed with Costco's defenses and found for the plaintiff. They awarded her $750,000 for the emotional pain and suffering caused by denying her reasonable accommodation, as well as $25,000 in punitive damages against Costco.
Free Consultation With Marion County Employment Law Attorneys
Based in Ocala, Florida and representing employees throughout Central Florida, we have been litigating disability discrimination cases for almost twenty years. If you have been discriminated against on the basis of a disability or have questions about being retaliated against for complaining about perceived disability discrimination, please contact our office for a free consultation with our Alachua County, Florida disability discrimination attorneys. Our employee rights law firm takes disability discrimination cases on a contingency fee basis. This means that there are no attorney's fees incurred unless there is a recovery and our attorney's fees come solely from the monetary award that you recover.