Four Florida Educators Sue School Board for Racial Discrimination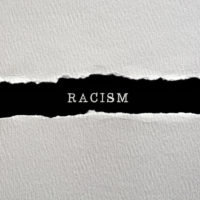 A group of African-American teachers has recently filed a lawsuit against a Florida school board, alleging that, despite being qualified, they were all passed over for administrative positions due to their racial backgrounds. 
The teachers filed the lawsuit against the Lee County School Board for its failure to promote them to administrative positions despite being qualified, and in the case of one of the plaintiffs, demoting him from an administrative position in retaliation for complaining about the racial bias he observed. The educators are seeking damages in the form of compensation, unpaid wages that they would have earned had they been promoted, and an injunction that would prevent the Lee County School Board from following the same discriminatory practices in the future.
According to the lawsuit, the educators are eminently qualified to serve in the positions to which they have been applying, and from which they have time and again been rejected. Plaintiff Gwynetta Gittens has held numerous positions on school committees, completed the Florida Education Leadership Program, and was a finalist for the Golden Apple award in recognition for her outstanding contribution to education in Lee County. Plaintiff Jerald Thompson holds a doctorate degree which he earned in 2007, and has been seeking a position as an assistant principal since 2012. Stephanie Lawrence holds a master's degree in human resources and a specialist degree in education leadership, and has been applying for an administrative position within Lee County since 2013. Finally, plaintiff Preston Towns was promoted to assistant principal, but subsequently received a poor performance review and was demoted to a teaching position. Towns claims that the demotion was retaliatory after he complained of racial bias in the school.
The four plaintiffs claim that they were excluded from administrative positions by the school board's "pattern and practice" of lodging trumped-up complaints against African-American candidates to keep them out of leadership roles, with less-qualified white candidates being hired in their stead. The attorney representing the teachers in their suit stated, "We believe the evidence will show that the discrimination starts at the very top and trickles its way down, preventing African-American upward mobility and depriving our children of the best educators and administrators. When Golden Apple nominees and people with Ph.Ds are not getting hired because of the color of their skin, there is a problem."
If you are a Florida employee who has been the victim of racial discrimination, sexual harassment, or retaliation in the workplace, seek experienced legal help to recover the compensation you're owed, and contact the Ocala wrongful termination and employment discrimination attorneys at James P. Tarquin, P.A. for a consultation, at 352-401-7671.