How Employers Defend Retaliatory Discharge Cases: An Intent To Fire Before Employee Complained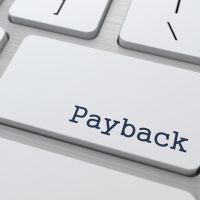 For the past two decades, our Citrus County, Florida retaliatory discharge lawyers have represented employees who have been fired for complaining about employment discrimination. Through their extensive experience litigating retaliatory termination cases in Florida courts, our Inverness, Florida retaliatory discharge attorneys have become familiar with the legal strategies employers customarily utilize when defending against retaliatory termination cases.
One common legal employer strategy is to claim there was an intention to fire the employee before the employee lodged an employment discrimination complaint. In doing so, employers seek to sever the causal relationship between the employee's complaint and termination by asserting that the employee's complaint had nothing to do with the termination because they planned to fire the employee before the complaint was even made. In some cases, employers attempt to bolster this self-serving argument through circular logic by declaring that the employee knew he or she was going to be fired (because his or her termination was in the air) and made an employment discrimination complaint as a desperate, bad-faith job-saving ploy.
Supremely confident that employer-friendly courts will eagerly adopt as fact their claimed intention to fire the employee before an employment discrimination complaint was lodged, employers rarely offer (and are rarely required to offer) documentary evidence regarding their purported plans to terminate the employee before he or she made an employment discrimination complaint. Instead of coming up with documentary evidence substantiating their unilaterally declared intent, employers offer nothing more than self-serving testimony regarding their intent to fire the employee before the employee lodged an employment discrimination complaint. For example, managerial employees will testify they had discussions about firing the employee, and either planned or had decided to fire the employee but simply did not get around to pulling the trigger on the employee's termination before the employee complained about employment discrimination.
In this article, our Citrus County, Florida retaliatory discharge lawyers explain how the alleged facts in Coleman v. Community Behavioral Health, Case No. 2:21-cv-00047 (E.D. Pa. Jan. 6, 2022) demonstrate that an employer's self-serving assertion that it intended to fire an employee before the employee lodged an employment discrimination complaint is not fatal to a retaliatory termination case.
Retaliatory Discharge Lawsuit
In that case, an African-American woman named Coleman brought a retaliatory discharge case against her former employer, Community Behavioral Health (CBH), pursuant to Title VII of the Civil Rights Act of 1964 (Title VII). Title VII prohibits employers from discriminating against employees on the basis of race. Title VII also prohibits employers from retaliating against employees who complain about perceived race discrimination in the workplace. Coleman alleges that CBH violated Title VII by terminating her employment because she complained about race discrimination.
CBH provides mental health and substance abuse treatment services. In January 2020, Coleman began working at CBH as Manager of the Provider Network Management. During short tenure with CBH, Coleman alleges that she experienced a pattern of mistreatment, culminating in her termination, that, taken together, constituted racial discrimination. She alleges that her direct supervisor, a woman named Doyle, counseled her for (1) eating during a meeting, (2) wearing a hat and jeans to work, (3) arriving late to meetings twice, and (4) taking an emergency phone call during a meeting. According to Coleman, some of these incidents did not occur. Coleman further alleges that non-African-American employees regularly engaged in such behavior but did not receive similar counseling.
Fired After Race Discrimination Complaint
In February 2020, Doyle approached CBH's Employee Relations Manager, Regan, about her concern that Coleman was not a good fit for her role. Regan instructed Doyle to allow Coleman more time to acclimate and to provide her with support. Sometime later, Doyle again reported to Regan that her concerns about Coleman had not been resolved. Regan advised Doyle that should the problems continue, they would discuss termination in accordance with CBH's Introductory Period, which governs the first 90 days of employment.
On February 20, 2020, Coleman met with Doyle and told Doyle that she was "being treated unjust and unfair based on my race." Doyle and Coleman agreed to hold a meeting on February 25, 2020 for Coleman to express her concerns to other management employees. The scheduled meeting did not occur. Instead, Coleman met with Doyle and Regan, at which time, they terminated her employment. They advised her that her employment was at-will and that they had decided to terminate her because they lacked confidence in her leadership and were concerned about her failure to acclimate to her position.
Complaint Was "Catalyst" For Discharge
CBH filed a motion with the trial court seeking dismissal of Coleman's retaliatory discharge claim. In moving for dismissal of the case, CBH argued that Coleman could not establish a causal connection between her race discrimination complaint and termination because there were discussions about firing Coleman before she lodged her race discrimination complaint. The trial court denied CBH's motion for dismissal and ruled that Coleman was entitled to proceed to a jury trial on her retaliatory discharge claim.
In denying CBH's motion for dismissal, the trial court rejected CBH's contention that the discussions about firing Coleman before she complained about race discrimination severed any causal connection between her complaint and termination. The trial court explained "the fact that termination discussions were occurring prior to Coleman's [complaint] is not dispositive because a reasonable juror could find the quick turn-around between the [complaint] and termination indicate that her [complaint] was the catalyst sparking the decision to termination." In other words, the trial court reasoned, because the purported discussions about firing Coleman never culminated in her termination, a reasonable jury could find that Coleman's race discrimination complaint was what caused CBH to pull the trigger and terminate Coleman.
Retaliatory Discharge Attorneys In Inverness, FL
Based in Ocala, Florida and representing workers throughout Central Florida, our retaliatory termination lawyers in Marion County, Florida have fought for the rights of workers for more than twenty years. If you have been retaliated against for complaining about employment discrimination or have questions about whether you have been subjected to unlawful retaliation for exercising your employee rights, please contact our office for a free consultation with our retaliatory discharge attorneys in Inverness, Florida. Our labor law attorneys take workplace retaliation cases on a contingency fee basis. This means that there are no attorney's fees incurred unless there is a recovery and our attorney's fees come solely from the monetary award that you recover.