Is An Employer's Failure To Comply With Its Own Anti-Discrimination Policy Evidence Of National Origin Discrimination?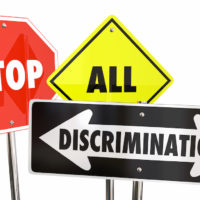 Under Title VII of the Civil Rights Act of 1964 (Title VII), employees are protected from discrimination on the basis of national origin and race. In Espinoza v. Farah Manufacturing Company., Inc., 414 U.S. 86 (1973), the U.S. Supreme Court defined a national origin as the "country where a person was born, or, more broadly, the country from which his or her ancestors came." This means that employees are protected against national origin discrimination because of where they were born or from where their ancestors came. 
Having represented employees victimized by national origin discrimination for almost twenty years, our Marion County, Florida national origin discrimination attorneys have learned that employers almost always deny that an employee complained about discrimination to a supervisor or manager. In denying that any such complaints were made, employers customarily contend that the employee complained about something, if not anything, other than discrimination. 
In denying that an employee complained about discrimination however, employers often violate their own anti-discrimination policy when the policy requires a supervisor or manager who receives a discrimination complaint to report the complaint to the Human Resources. The recent decision by the U.S. District Court for Colorado in Apo-Owusu v. University of Colorado Hospital Authority, 2017 WL 4251926 (D. Colo. Sept. 26, 2017) is instructive in showing that an employer's failure comply with its own anti-discrimination policy regarding the reporting of discrimination complaints constitutes evidence of discrimination against the employee who made the complaint. 
Employer Denies Employee Complained About Discrimination
In that case, Irene Apo-Owusu (Apo-Owusu) claimed that her former employer, the University of Colorado Hospital Authority (Hospital), terminated her on the basis of national origin and race in violation of Title VII. Apo-Owusu, who was born in Ghana and immigrated to the United States in 2000, began working for the Hospital as a CNA in 2008. 
During her employment, Apo-Owusu was repeatedly subjected to racial slurs by co-employees. Apo-Owusu claimed that she reported the racial slurs to her supervisor. The supervisor denied that Apo-Owusu reported any racial slurs to her. Instead, the supervisor claimed that Apo-Owusu merely complained that "she believed her co-workers were talking about her behind her back." The Hospital's anti-discrimination policy required any individual who witnesses or has been subjected to discrimination to report the discrimination to, among other options, his or her supervisor. This policy further required any supervisor who receives a complaint of discrimination to report the conduct to Human Resources.
Shortly after she allegedly made her discrimination complaint, Apo-Owusu was placed on a Performance Improvement Plan (PIP) by her supervisor. That same month, Apo-Owusu's CNA license lapsed. The next day, Apo-Owusu's supervisor suspended her without pay until she had a valid license. About two months later, Apo-Owusu's supervisor recommended her termination because of an allegedly deficient work performance. The Chief Human Resources Officer approved the supervisor's termination recommendation.
Employer Pays Price For Denying Discrimination Complaint
The Hospital filed a motion with the trial court seeking dismissal of Apo-Owusu's national origin and race discrimination claims. In doing so, the Hospital asked the trial court to find that Apo-Owusu's discrimination case failed as a matter of law and Apo-Owusu was prohibited from presenting her case to a jury. The trial court denied the Hospital's motion for dismissal.
At the outset of its opinion, the trial court explained that when an employee "is terminated from a work environment where multiple co-workers had used racial slurs, and alleged complaints to the employee's supervisor about the racial slurs had resulted in no meaningful investigation," there is an "inference" that the employee was terminated for a discriminatory reason. In applying this principle, the trial court observed that although Apo-Owusu's supervisor was required by the Hospital's anti-discrimination policy to report Apo-Owusu's discrimination complaint to Human Resources, she failed to do so. As a result, the trial court pointed out, the Hospital "acted contrary to this written policy." The Hospital's "departure from [its] written policy," the trial court found, was evidence that Apo-Owusu was fired because of her national origin and race. Thus, the trial court concluded, Apo-Owusu was entitled to have her discrimination case resolved by a jury.
Free Consultation With Marion County Discrimination Lawyers 
Based in Ocala, Florida and representing employees throughout Central Florida, we have extensive experience representing employees who have been unlawfully fired on the basis of national origin. If you have been the victim of workplace discrimination or have questions about any employer's failure to acknowledge or investigate your discrimination complaint, please contact our office for a free consultation with our Marion County, Florida national origin discrimination lawyers. Our employee rights law firm takes national origin discrimination cases on a contingency fee basis. This means that there are no attorney's fees incurred unless there is a recovery and our attorney's fees come solely from the monetary award that you recover.