Is It Discrimination to Force a Christian to Work on Sundays?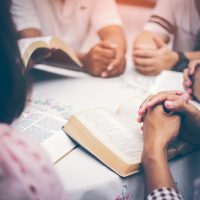 Having represented victims of discrimination in the workplace for more than two decades, our employment lawyers in Marion County know that even long-standing precedents can be changed. Society is evolving, and just because we've always accepted a certain level of treatment in the workplace thus far does not mean that we must accept such limitations forever. We've also watched the growing conflict between religious accommodation for some workers and the right to be free from discrimination owed to other workers and customers.
A case currently before the Supreme Court aims to test both of those principles. The Court is poised to address whether employers should have a greater burden to overcome the need to accommodate an employee's religious beliefs, which could have a profound effect on both religious accommodation in the workplace and the balance between religious freedoms and other anti-discrimination rights.
Supreme Court Hears Arguments in Religious Discrimination Case
The case titled Groff v. DeJoy concerns a former U.S. Postal Service letter carrier operating in Pennsylvania's Amish Country. The former employee claims that he was forced to choose between adhering to his religious beliefs and continued employment.
Specifically, he told his employer that, per his faith-based practices, he could not work on the Sabbath. Sundays are meant for church and family. For many years, the Postal Service did not deliver on Sundays, but in recent years they obtained a lucrative contract to deliver packages for Amazon. To fulfill the contract, the Postal Service began requiring employees to deliver on Sundays.
The employee claimed he could not deliver on Sundays. The Postal Service accommodated his request for a time, attempting to find coverage for his shift and allowing him to work make-up shifts during the week. The arrangement caused problems in his workplace, often meaning additional work for other employees as they could not always find a substitute. Ultimately, his boss told him that he would have to work Sundays or find another job. Rather than being fired, he chose to resign.
The Civil Rights Act of 1964 prohibits workplace discrimination based on an employee's religion. Among other things, employers are required to provide "reasonable accommodation" to an employee's religious practices. Reasonable accommodation often involves things like allowing employees to modify a uniform or dress code to wear religious head coverings or avoid certain tasks that might conflict with their religious beliefs. An employer can deny a religious accommodation when it would cause the employer undue hardship.
Although the concepts of "reasonable accommodation" and "undue hardship" are also used in other areas of workplace discrimination law, the precise definition varies depending on the type of rights and discrimination at issue. When it comes to overcoming claims of religious discrimination, the employer's obligation is relatively low.
Pursuant to a 1977 Supreme Court case titled Trans World Airlines, Inc. v. Hardison, employers can claim an undue hardship whenever a religious accommodation would cause the employer to incur more than a "de minimis" cost. The Postal Service claims that missing shifts and forcing coworkers to take on extra work certainly constitutes more than a de minimis cost.
In the decades since Hardison, courts have debated whether that standard should be heightened to better match the "undue hardship" standard under the Americans with Disabilities Act (ADA). Employers have a much higher burden to show that accommodating an employee's disability would present an undue hardship. They must demonstrate that an accommodation would entail a "significant difficulty or expense."
In Groff v. Dejoy, the Supreme Court is squarely presented with the question as to whether the Hardison standard should be thrown out in favor of a more exacting standard for claims of undue hardship. The Court heard oral arguments on April 18 and is expected to issue a decision this term.
Should the Court rule in favor of the former employee, religious discrimination and reasonable accommodation claims will be much easier to bring in courts across the country. Certainly, Christian employees could similarly ask to take Sundays off while members of other faiths could ask off for other days of religious observance. A new standard could push the issue even further, however, fostering additional conflict between the religious rights of employees and the duty not to unlawfully discriminate against others.
Marion County, FL Discrimination Lawyers
Based in Ocala, Florida and representing workers throughout Florida, our employment discrimination attorneys in Marion County, Florida have dedicated their practice to fighting for the rights of employment discrimination victims. If you have been denied reasonable accommodation, required to work in a hostile environment, or have questions about your rights as a workplace discrimination victim, please contact our office for a free consultation with our employment discrimination lawyers in Marion County, Florida. Our employee rights law firm takes employment discrimination cases on a contingency fee basis. This means that there are no attorney's fees incurred unless there is a recovery and our attorney's fees come solely from the monetary award that you recover.