Is Recording An Employee For Complaining About Discrimination An Unlawful Act Of Retaliation?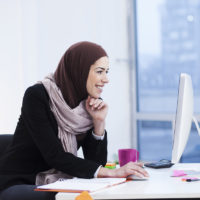 Having litigated employment retaliation cases in Florida state and federal courts for nearly twenty years, our Marion County, Florida employment law attorneys have learned that many employers view employees who complain about discrimination in the workplace with a hostile and contemptuous eye. Under the anti-retaliation provisions of the federal employment discrimination laws, such as Title VII of the Civil Rights Act of 1964 (Title VII), the Americans with Disabilities Act, and the Age Discrimination in Employment Act, employees are protected from retaliation when they complain about workplace discrimination. In most retaliation cases, employees are subjected to an ultimate employment decision, such as demotion, reduction in pay or hours, refusal to promote, or discharge, in retaliation for having complained about workplace discrimination.
The anti-retaliation provisions of the federal employment discrimination laws, however, do not merely protect employees from ultimate employment decisions. Rather, protection extends to employment actions which fall short of ultimate employment decisions. Thus, employment actions such as undeserved negative job evaluations, disadvantageous transfers, or toleration of harassment can be actionable under the anti-retaliation provisions of the federal employment discrimination laws. Indeed, as explained by the U.S. Seventh Circuit Court of Appeals in Knox v. Indiana, 93 F.3d 1327 (7th Cir. 1996), employers can be liable for retaliation when they take "actions like moving the person from a spacious, brightly lit office to a dingy closet, depriving the person of previously available support services, . . . or cutting off challenging assignments."
Employee Converts To Islam
The decision by the U.S. District Court for the Southern District of New York in Shafer v. The American University of Cairo, No. 12-9439 (S.D. N.Y. July 30, 2014) is instructive in showing that most courts take an expansive view of the type of actions that can be considered unlawful acts of retaliation under the federal employment discrimination laws. In that case, Dr. Ann Shafer (Shafer) brought an employment law lawsuit against her former employer, the American University in Cairo (AUC), pursuant to Title VII. Shafer claimed that AUC violated Title VII by recording her during a facility meeting in retaliation for having complained about religious discrimination.
In 2005, AUC hired Shafer as a tenure track Assistant Professor in the Department of Performing and Visual Arts (PVA), within the School of Humanities and Social Sciences (HUSS). Shafter signed a three-year contract. Shafer's first three-year contract was renewed to extend through the 2010-2011 academic year. Her second contract specified that at its termination, Shafer could not remain at AUC if she had not secured tenure.
In 2006, Shafer converted to Islam. Shafer decided to perform the hajj pilgrimage during the 2009-2010 academic year. Shafer did not believe that she could balance the hajj with her workload at AUC. As a result, Shafer received approval to take the 2009-2010 academic year as unpaid leave. AUC also agreed to "stop the clock" on her contract term and on the deadline to obtain tenure for the year she was away on unpaid leave.
While Shafer was on leave, AUC hired a new Dean for HUSS, a man named Ferguson. Shafer's first meeting with Ferguson did not go well from her perspective. At the end of the meeting, Ferguson stated that he had been getting to know Cairo and that he had amused himself by "taking a lot of photographs of veiled cars." Ferguson later explained that he was referencing the Egyptian practice of covering parked cars with cloth to protect them from dust. Shafer testified that when Ferguson referred to the cars as "veiled" she was offended because she believed that he was making a derogatory slur against Muslim women, like her, who wear a hijab.
After their initial meeting, Shafer continued to experience difficulties with Ferguson. In November 2015, Ferguson decided that there should be an election to replace Shafer as Art Program Director. Shafer did not want to stop being Art Program Director prematurely because she saw the position as an asset to her anticipated tenure application. Although the election was never held, Ferguson later removed Shafer as Art Program Director. In addition to removing her from that position, Ferguson also replaced Shafer as the instructor of Art, a popular course involving one-on-one tutoring of students that culminated in a major exhibition of the student works.
Employee Complains About Discrimination
In March 2011, Shafer made a complaint with the Senate Grievance Committee, the body responsible for faculty complaints of discrimination. Shafer testified that she complained that Ferguson was discriminating against her based on her identity as a white Muslim woman. The Grievance Committee decided in favor of Ferguson on Shafer's discrimination complaint.
In September 2011, the art program facility convened a meeting to determine the membership of the faculty committees and the direction of the art program for the following year. At the beginning of the meeting, Ferguson announced that the meeting would be recorded. According to Shafer, when she objected, Ferguson "started yelling" that the meeting was being recorded on the advice of counsel because Shafer was suing the school. Shafer never applied for tenure, her contract expired in August 2012, and she never returned to AUC.
AUC filed a motion with the trial court seeking dismissal of Shafer's retaliation claim. In doing so, AUC argued that the recording of the faculty meeting did not rise to the level of an ultimate employment decision and, thus, was not an unlawful act of retaliation prohibited under Title VII. In other words, according to AUC, Title VII did not prohibit it from recording the faculty meeting in retaliation for Shafer having complained about discrimination. The trial court denied AUC's motion for dismissal and ruled that Shafer was entitled to bring her retaliation claim before a jury for resolution.
Discrimination Complaints Will Be Met With Hostility
At the outset of its opinion, the trial court observed that the test for whether an employment action is an unlawful act of retaliation under Title VII is whether the employment action "might have dissuaded a reasonable worker from making or supporting a charge of discrimination." Stated another way, an employment action is a prohibited act of retaliation under Title VII if the action might deter a reasonable employee from making or supporting a complaint of discrimination.
In applying this principle to the facts, the trial court explained that by "attempting to record the meeting and doing so expressly because Shafer filed a [discrimination] complaint, Ferguson sent a clear signal to Shafer and other faculty members present that complaints about discrimination will be met with hostility and will turn the faculty member into a pariah who cannot be trusted to faithfully report what happened even in a pedestrian faculty meeting." "That sort of hostile reaction to a [discrimination] complaint," the trial court reasoned, "is exactly the sort of reaction that could dissuade an employee in the future from attempting to vindicate his or her rights not to be discriminated against." Consequently, the trial court concluded that a reasonable jury could find that Ferguson's recording of the faculty meeting was an unlawful act of retaliation under Title VII.
Free Consultation With Ocala Retaliation Lawyers
Based in Ocala, Florida and representing employees throughout Central Florida, we have substantial experience representing retaliation victims. If you have been retaliated against for complaining about discrimination or have questions about your protection from retaliation under employment discrimination laws, please contact our office for a free consultation with our Marion County, Florida retaliation attorneys. Our employment and labor law attorneys take retaliation cases on a contingency fee basis. This means that there are no attorney's fees incurred unless there is a recovery and our attorney's fees come solely from the monetary award that you recover.