Lawsuit Alleges Inappropriate Conduct by Police Chief toward Junior Officer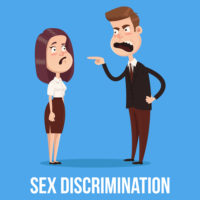 The alleged victim of a sexually harassing Dade County police chief has recently filed an employment discrimination lawsuit against the police department in federal court. Read on to learn more about the lawsuit, and contact a skilled Marion County employment discrimination attorney if you've been the victim of discriminatory treatment at work.
The lawsuit was filed by former Miami Gardens officer Kalicia Battle. Battle applied to the Miami Gardens Police Department in 2015 and claims that, from the beginning of the application process, then-Chief of Police Antonio Brooklen showed himself to have little regard for professionalism or propriety. Battle claims that Brooklen invited her to meet to discuss her application, but suggested they do so in a private suite at Tootsies strip club. Battle claims that Brooklen kissed her on the cheek without her consent at that meeting.
After Battle was hired to become an officer with the police department, the sexual attention and assaultive behavior continued. Battle claims in her lawsuit that Brooklen called her to a meeting to discuss her status as an officer in training. During that meeting, Brooklen forced Battle into his vehicle, where he groped her legs and chest. This incident made Battle wary of the chief. Battle's lawsuit alleges, "Chief Brooklen would call from the station and ask if she was avoiding him. He would regularly threaten to get her in trouble and 'joke' that she didn't want to go back to working as a security guard." Battle alleges that Brooklen called her to another meeting in his office, during which he forced his hand down her pants.
When Battle began to distance herself from the police chief, he retaliated by assigning her to night shifts. Brooklen and Battle were dating the same woman during this time, whom Battle claims that Brooklen treated abusively. After an incident where Battle alleges she was checking on her girlfriend at her home out of concern for her safety, a scuffle broke out and resulted in Battle allegedly being detained and threatened with serious and unfounded criminal charges.
Battle claims that it was this incident which resulted in her being forced to resign from her job as an officer. Battle told Brooklen at that time that she would be filing a claim against him based on his aggressive sexual harassment of the junior officer. The day after Battle's attorney sent a letter detailing Battle's intent to sue the city and Brooklen, the chief of police resigned, claiming that he wanted to spend more time caring for his ailing mother. This is not the first claim of sexual harassment that has been lodged against Brooklen. He was demoted in 2009 as the result of an internal affairs investigation and being accused of sexual harassment, and received an unpaid suspension after having an "intimate personal relationship" with a former employee.
If you've been the victim of gender discrimination or sexual harassment on the job in Orlando, Gainesville, or Citrus county, get help pursuing the compensation you deserve for your unfair treatment by contacting the professional and effective Ocala employment discrimination attorneys at James P. Tarquin, P.A. for a free consultation at 352-401-7671.