Manager Harboring Bias Against Women Tells Female Employee He "Was Never Going To" Promote Her To A Supervisory Position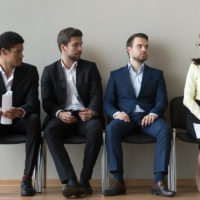 Title VII of the Civil Rights Act of 1964 (Title VII) makes it an unlawful employment practice for an employer to fail or refuse to promote an employee on the basis of sex. Having represented victims of employment discrimination for almost twenty years, our Marion County, Florida gender discrimination attorneys have learned that female employees are still denied employment, opportunity for advancement, and equal treatment because of their gender. A recent decision by the U.S. Eleventh Circuit Court of Appeals in EEOC v. Excel, Inc., No. 14-11007 (11th Cir. March 16, 2018) is instructive in showing that, although Title VII made sex discrimination an unlawful employment practice in 1964, sex discrimination continues to create significant obstacles for women in the workplace.
Female Employee Was More Qualified For The Position
In that case, Contrice Travis (Travis) claimed that her employer, Excel, Inc. (Excel), denied her a promotion because of her sex in violation of Title VII. Travis had sought a promotion to a position vacated by a promoted employee named Teal. After learning of Teal's promotion, Travis told her supervisor, a male employee named Harris, she wanted to be considered for Teal's vacated position. Instead of promoting Travis, Harris selected a male employee named Pooler to fill the vacated position, purportedly through application of Excel's priority transfer practice (PTP), which Excel implemented as a means of transferring employees to vacant positions instead of laying them off. 
By his own admission, Harris could have promoted Travis even though Pooler was a PTP candidate. Harris testified that the PTP imposed no mandatory hiring and that he retained discretion in deciding whether to hire Pooler. Harris further admitted that he had the discretion to promote Travis and move Pooler into Travis' vacated position. Importantly, Teal testified that Travis was an exceptional employee who could have easily met the job's demands. Pooler also testified that Travis was more qualified for the job than he was. Despite Travis' expressed interest and qualifications, Harris told Travis that he "was never going to" promote her to a supervisor position.
Manager Had History Of Bias Against Women
Travis produced evidence that Harris had a history of bias against women. Numerous employees testified that Harris treated female employees differently than male employees. According to testimony from witnesses, Harris spoke to female employees less often, acted standoffish toward them, and asked other supervisors to manage them so that he did not have to do so. Travis also produced evidence connecting Harris' general bias against women with the decision not to promote her. Teal testified that when he recommended Travis for his vacated position, Harris said that he "would not put a woman in a management position."
Manager Acted On His Bias Against Women
Following a trial, the jury returned a verdict in favor of Travis on her discriminatory failure to promote claim. On appeal, Excel claimed that the jury's verdict was not supported by the facts or law and must be vacated. The Eleventh Circuit denied Excel's appeal and upheld the jury's verdict.
In upholding the jury's verdict, the Eleventh Circuit pointed out that "the evidence showed that Harris harbored a bias against women." The appellate court explained that the evidence reflected that Harris limited his contact with female employees, would not speak with female employees, asked other supervisors to manage the female employees, and treated them differently than male employees. The Eleventh Court also noted that Harris told Teal that he would never put a woman in a management position. Thus, the appellate court reasoned, the evidence not only showed that Harris was biased against women, but also that Harris "acted as a result of his bias when he selected Pooler over Travis." Consequently, the Eleventh Circuit concluded, "the evidence at trial [ ] was sufficient for the jury to reasonably conclude that Travis suffered discrimination because of her sex."
Free Consultation With Marion County Sex Discrimination Lawyers 
Based in Ocala, Florida and representing employees throughout Central Florida, our Marion County, Florida employment discrimination attorneys are dedicated to representing victims of employment discrimination. If you have been the victim of sex discrimination or have questions about being denied a promotion for a discriminatory reason, please contact our office for a free consultation with our Marion County, Florida sex discrimination attorneys. Our employee rights law firm takes sex discrimination cases on a contingency fee basis. This means that there are no attorney's fees incurred unless there is a recovery and our attorney's fees come solely from the monetary award that you recover.