Miami Jury Awards $17 Million to Victims of Sexual Harassment and Retaliation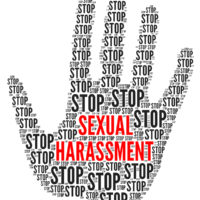 A federal jury in Miami recently awarded a $17.425 million verdict to five women who had worked at Moreno Farms, a produce growing and packing operation in Felda, Florida. The case had been brought against Moreno Farms by the Equal Employment Opportunity Commission (EEOC) after the five woman alleged that they had been sexually harassed by family members of the owner of the farm and a male supervisor, and had all been fired for opposing the sexual harassment. The verdict included $2.425 in compensatory damages for the women's injuries, and $15 million in punitive damages levied against the farm.
The five women reported enduring horrific conditions at Moreno Farms, which included being groped and subjected to propositioning, rape and attempted rape of female employees, and threats of retaliation against female employees if they refused the supervisors' sexual advances. The supervisors also regularly made sexual comments towards the women, who included migrant workers from Mexico.
Unfortunately for the women, it is unlikely that they will personally be able to collect on the $17.425 million verdict as Moreno Farms closed for business in 2014 shortly after the EEOC opened its investigation. The defendants also failed to defend themselves in the suit and disappeared shortly after charges were filed against the farm, and have not responded to summonses. While the EEOC's moves against the farm are an encouraging sign that the federal government will take action to protect the most vulnerable members of the workforce, a troubling aspect of the case is that three women had previously complained to the local sheriff's office about conditions on the farm, but no criminal action was ever taken.
The conditions that occurred at Moreno Farms are far more severe than what employees generally encounter in other working environments. However, sexual harassment – whether it takes the form of inappropriate sexual remarks and/or advances, or more physical and violent forms such as those endured by the women at Moreno Farms – violates Florida and federal law. Employers, including their management and supervisory-level employees, may threaten acts of retaliation against courageous employees who complain about sexual harassment, but Florida and federal law make it illegal to retaliate against employees who take a stand against sexual harassment.
Florida state and federal law is on the side of victims who have endured sexual harassment, and compensation for the injuries they have endured may be available. To discuss your potential sexual harassment claim, contact a compassionate and experienced Florida employment law attorney at James P. Tarquin, P.A. today at 352-401-7671.