Miami Supermarket Chain Pays $75,000 to Settle Pregnancy Discrimination Lawsuit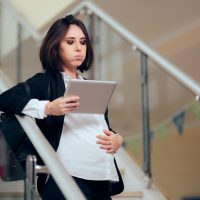 Title VII of the Civil Rights Act of 1964 prohibits discrimination against employees based on sex. The Pregnancy Discrimination Act of 1978 amended Title VII to explicitly clarify that pregnancy discrimination in the workplace is a form of unlawful sex discrimination. Through our representation of aggrieved employees over the last two decades, our Citrus County, Florida, pregnancy discrimination and wrongful termination lawyers know that many employers blatantly ignore their legal obligations when it comes to pregnant women. Pregnancy discrimination is still a common occurrence across the United States. The EEOC reports that they receive over 2,000 pregnancy discrimination charges every year, typically closer to 3,000. While the annual number of pregnancy discrimination claims has declined since the 4,000 charges received by the EEOC in 2010, there are still thousands of complaints filed every year. These figures represent only the EEOC charges; many more women experience discrimination in the workplace every day. A recent settlement between the EEOC and a Miami supermarket illustrates the brazenness of employers with regard to pregnancy discrimination.
Presidente Supermarket Fires Employee Immediately After Learning Employee is Pregnant
Presidente Supermarket is a chain of over 30 supermarkets in Florida. The EEOC recently announced a settlement between the supermarket and the government concerning allegations of unlawful pregnancy discrimination. According to the EEOC, a female employee at one of the Miami locations was subjected to discrimination and wrongful termination based on her pregnancy.
The EEOC's lawsuit alleges that a female cafeteria worker learned that she was pregnant and shared the news with her co-workers. Presidente's cafeteria manager learned about the pregnancy and immediately thereafter called the employee to terminate her employment, telling her she was no longer needed.
Title VII of the Civil Rights Act prohibits pregnancy discrimination. Florida law also prohibits pregnancy discrimination by any Florida employer with 15 or more employees. Presidente's conduct represents the most-clear cut type of pregnancy discrimination: wrongful termination of an employee precisely because she was pregnant. As stated by the director of the EEOC's Miami District Office: "Female employees should not be forced to work with the fear of losing their jobs because they are pregnant." Employers must "understand that they cannot fire a woman simply because she is pregnant and will need maternity leave."
Under the settlement with the EEOC, Presidente must pay $75,000 in monetary relief. Additionally, the supermarket must provide specialized training on sex and pregnancy discrimination for its human resources officers as well as its managers. HR reps and supervisors must be aware of their legal obligations to prevent workplace harassment, and they must be equipped to adequately respond to complaints regarding discrimination and harassment. Presidente is also required to report any complaints of sex discrimination to the EEOC and inform the agency about its actions taken in response to the complaints.
Free Consultation With Marion County Pregnancy Discrimination Lawyers
Based in Ocala, Florida, and representing employees throughout Central Florida, we have more than twenty years of experience representing employees who have been the victims of sex discrimination and harassment in the workplace. If you have been subjected to discrimination or harassment at work or have questions about your rights as an employee, please contact our office for a free consultation with our Marion County, Florida, employment discrimination attorneys. Our employee rights law firm takes sex discrimination and harassment cases on a contingency fee basis. This means that there are no attorney's fees incurred unless there is a recovery and our attorney's fees come solely from the monetary award that you recover.