Must Employers Investigate The Facts On Which They Base An Employee's Discharge?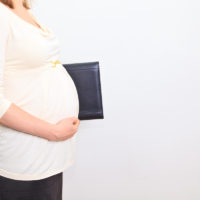 In order to prevail in a discrimination lawsuit, most employment discrimination statutes require employees to prove the employer's discriminatory intent. This means that an employee must prove that the employer fired him or her deliberately because the employee is African-American, or Cuban, or a woman, or pregnant, or disabled, or over forty years old. Having litigated employment discrimination lawsuits in Florida state and federal courts for nearly twenty years, our Marion County, Florida employment discrimination lawyers have learned that employers often argue that an employee cannot prove discriminatory intent so long as the employer honestly believed the reasons for firing the employee. Employers derive this argument from the judicially-created principle called the "honest belief" rule.
The Judicially-Created "Honest Belief" Rule
As explained by the U.S. Sixth Circuit Court of Appeals in Smith v. Chrysler Corp., 155 F.3d 799 (6th Cir. 1998), the "honest belief" rule "provides that so long as the employer honestly believed the proffered reason given for its employment action, the employee cannot establish [discrimination] even if the employer's reason is ultimately found to be mistaken, foolish, trivial, or baseless." As observed by the Smith court, the "rationale behind the rule is that the focus of a discrimination suit is on the intent of the employer," and "[i]f the employer honestly, albeit mistakenly, believes in the [alleged] non-discriminatory reason it relied upon in making its employment decision, then the employer arguably lacks the necessary discriminatory intent." Under the "honest belief" rule, as pointed out by the U.S. Seventh Circuit Court of Appeals in Kariotis v. Navistar Int'l Trans. Corp., 131 F.3d 672 (7th Cir. 1997), "arguing about the accuracy of the employer's assessment is a distraction because the question is not whether the employer's reasons for a decision are 'right' but whether the employer's description of its reasons is honest."
For decades, courts have used the judicially-created "honest belief" rule to dismiss an untold number of employment discrimination lawsuits. Fortunately, not all courts have adhered to a rigid application of the "honest belief" rule where employers are only required to provide a purportedly honest reason for firing an employee, even if that the reason had no factual support. Recognizing that a strict application of the "honest belief" rule essentially nullifies employment discrimination laws, the majority of courts, as the Smith court explained, require employers to establish that they "made a reasonably informed and considered decision before" firing an employee. "If the employer is unable to produce such evidence to support its [termination decision]," the Smith court observed, "then the 'honest belief' rule does not apply." 
Employee Fired While On Pregnancy-Related Leave
The decision by the U.S. District Court for the Northern District of Ohio in Jones v. Elmwood Centers, Inc., No. 12-3046 (S.D. Ohio April 30, 2014) illustrates that when an employer does not investigate the alleged facts on which it based an employee's termination, the failure to investigate can be used to establish that the employer's decision was not reasonably informed and prevent application of the "honest belief" rule. In that case, Tammy Jones (Jones) sued her former employer, Elmwood Centers, Inc. (Elmwood), pursuant to the Family Medical Leave Act (FMLA). Jones claimed that Elmwood violated the FMLA by firing her in retaliation for taking FMLA protected leave due to her pregnancy.
Jones was employed by Elmwood as a licensed practical nurse. Elmwood operates residential group homes for individuals with a wide range of mental and developmental disabilities. In early 2011, Jones informed management that she was pregnant. Jones went on emergency FMLA leave on June 17, 2011 when her doctor placed her on bed rest due to pregnancy complications. Jones remained on leave into July.
At some point in July 2011, Jones called her supervisor, a woman named Warwick, to inform her that she needed to extend her medical leave because her C-section had been delayed until August 8, 2011. During this conversation, according to Jones, Warwick stated that the requested extension would prevent Warwick from taking a previously scheduled vacation. About one week after that conversation, Jones was asked to return her company issued cell phone. On July 22, 2011, two days after she returned the phone, the owner of Elmwood called Jones at home and terminated her employment.
Employer Finds Perceived Performance Problems
While Jones was on leave, an employee named Linkey filled Jones' position. Linkey brought to Warwick's attention irregularities with resident medical records that Jones had been responsible for preparing. At the instruction of Warwick or the owner, Linkey began documenting these problems. Two other employees were brought into assist Linkey in performing an audit of the resident medical records. Elmwood claimed that Jones' termination was precipitated based on the discovery of the problems with the resident medical records. In particular, Elmwood asserted that its audit of the resident medical records revealed that Jones failed to follow Elwood's policies, failed to use appointment tracker forms, and failed to ensure that employee training and testing was up to date.
Elmwood filed a motion with the trail court seeking dismissal of Jones' FMLA retaliation claim. In support of its motion, Elmwood claimed that Jones could not prove her discharge stemmed from any retaliatory motive because it honestly believed the proffered reasons given for her termination. The trial court denied Elmwood's motion for dismissal. In doing so, the trial court ruled that Jones had presented sufficient evidence to establish that she was fired in retaliation for taking FMLA leave thereby entitling her to proceed to a jury trial.
Employee Not Given A Chance To Explain
In denying Elmwood's motion for dismissal, the trial court observed that the "key inquiry" for "application of the honest belief rule" is "whether the employer made a reasonably informed and considered decision" before terminating the employee's employment. In resolving this issue, the trial court focused on the fact that the person who made the decision to fire Jones, Elmwood's owner, "did not personally investigate any of the bases for termination." Instead, the trial court pointed out, the owner "relied on information relayed to her by Warwick and Linkey." The trial court also noted that the owner and Warwick never gave Jones "the opportunity to explain her perceived shortcomings," nor did Elmwood "previously warn or discipline [Jones] for her recordkeeping and appointments scheduling." Thus, the trial court observed, Jones was fired "in the middle of her leave, without the opportunity to explained perceived errors that were in full view of her immediate supervisor for several months." Based on this evidence, the trial court found that the "honest belief" rule was "inapplicable" because Elmwood failed to demonstrate that it "took reasonable steps to investigate the factual basis for the allegations" before firing Jones.
Free Consultation With Ocala Discrimination Lawyers
Based in Ocala, Florida and representing employees throughout Central Florida, we are dedicated to representing victims of employment discrimination. If you have experienced discrimination at work or have questions about your rights under employment discrimination laws, please contact our office for a free consultation with our Marion County, Florida employment discrimination attorneys. Our employment and labor law attorneys take employment discrimination cases on a contingency fee basis. This means that there are no attorney's fees incurred unless there is a recovery and our attorney's fees come solely from the monetary award that you recover.