New Florida Law Would Strip LGBTQ Civil Rights Protections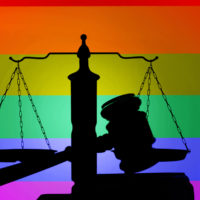 Title VII of the federal Civil Rights Act of 1964 (Title VII) protects employees from discrimination because of sex. While the federal statute does not clearly state that it also applies to sexual orientation or gender identity, some federal courts have held that sexual orientation discrimination is a form of sex discrimination, although the extent of protections remains unclear. Florida does not ban discrimination based on sexual orientation at a statewide level, but many Florida cities and counties have their own anti-discrimination laws that prohibit sexual orientation discrimination. A new bill before the Florida legislature would preempt those local laws and remove workplace and housing protections for hundreds of thousands of Floridians based on sexual orientation.
New Florida Law Aims to Strip Prohibition on Sexual Orientation Discrimination
House Bill 3, filed by State Rep. Michael Grant (R – Port Charlotte) is currently making its way through the Florida legislature. The bill would prohibit local governments and agencies from passing regulations on businesses and preempt all local ordinances that currently impose such regulations, including those concerning discrimination. The bill does not specifically mention sexual orientation, but opponents of the law point out that the state bill would directly eliminate all of the existing local laws that protect against discrimination based on sexual orientation. Proponents of the bill do not deny the bill's far-reaching implications. 
An estimated 598,000 LGBT Floridians would be stripped of their employment and housing civil rights protections if the bill becomes law. Opponents of the bill fear that it will also override local ordinances prohibiting "gay conversion" therapies.
The bill was quickly approved by the Business and Professions Subcommittee on a party-line vote and now faces a vote before the State Affairs Committee, followed by the House Commerce Committee. Should those committees pass the bill, it will get a full vote on the floor in the Florida House.
A competing bill recently introduced to the Florida Senate, the Florida Competitive Workforce Act (FCWA), would add sexual orientation and gender identity as prohibited grounds for discrimination in the workplace and in public businesses. While the FCWA, if passed, would add sexual orientation protections statewide regardless of whether HB 3 passes, the FCWA has been introduced multiple times in recent years and has never made it past committee votes.
Free Consultation with Marion County Discrimination Lawyers
Based in Ocala, Florida and representing employees throughout Central Florida, we have almost twenty years of experience representing employees who have been the victims of discrimination and harassment in the workplace. If you have been subjected to discrimination or harassment at work or have questions about your rights as an employee, please contact our office for a free consultation with our Marion County, Florida employment discrimination attorneys. Our employee rights law firm takes employment discrimination and harassment cases on a contingency fee basis. This means that there are no attorney's fees incurred unless there is a recovery and our attorney's fees come solely from the monetary award that you recover.