New Whistleblower Lawsuit Filed on Behalf of Juvenile Correctional Facility Workers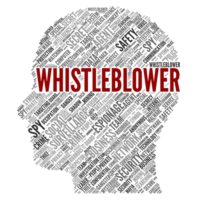 A group of individuals formerly employed by Youth Services International has filed a lawsuit against the organization. They allege that the organization retaliated against the former workers for reporting concerns about the welfare of teen residents of the detention center run by Youth Services International. Youth Services International withdrew from a contract to operate the Palm Beach County Juvenile Correctional Facility where the whistleblowing employees worked, but the workers allege they were punished for reporting their concerns about the facility.
The employees who filed the suit, Fredrick Robinson of Belle Glade and Jean Roc of West Palm Beach, claim that they reported their numerous concerns about how the detention center was run to then-county mayor Shelley Vana. According to Vana, Robinson and Roc shared with her that the facility was understaffed, and that residents had been deprived of their basic food, clothing, and hygienic needs. Vana went on to conduct further investigations of the West Palm Beach facility and found, among other damning evidence, records of fights between residents which had sent teen boys to the emergency room.
Vana demanded that Youth Services withdraw from its contract to operate the West Palm Beach facility. Eventually, the organization caved to public pressure and withdrew from its contract to run that facility. Robinson and Roc assert that they were suspended without pay once Youth Services International realized that the employees had discussed their concerns with Vana. The organization eventually fired them, allegedly after concocting false allegations regarding the pair's employment records at the facility. The lawsuit goes on to assert that the two juvenile justice officers have effectively been blackballed from working in their chosen field, claiming that negative and untrue information about Robinson and Roc are now included in a state database that prospective employers at correctional facilities search during the hiring process.
Youth Services International faced state-wide criticism of its management of other detention facilities, as well. In fact, after the Sarasota-based organization received pressure from both state and federal officials, it withdrew from its seven other contracts throughout Florida, losing out on the multi-million-dollar deal it had formed with the state. Youth Services International "vigorously denies" the claims made in Robinson and Roc's lawsuit, as well as those made regarding its actions in other facilities throughout the state.
If you've been wrongly terminated in Florida, or discriminated against by an employer based on your race, gender, or age, contact the knowledgeable and aggressive Ocala wrongful termination and employment discrimination lawyers at James P. Tarquin, P.A. for a consultation on your case, at 352-401-7671.