Proving Age Discrimination By Showing Younger Employees Engaging In More Egregious Behavior Were Not Fired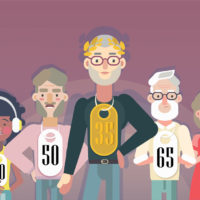 The Age Discrimination in Employment Act (ADEA) protects employees from discrimination on the basis of age. Having litigated age discrimination cases for almost twenty years, our Marion County, Florida age discrimination attorneys have learned that employers often treat younger employees differently and more favorably than older employees. As part of such unequal treatment, employers frequently do not terminate younger employees who engage in the same, if not more egregious, behavior used to justify an older employee's termination. The decision by the U.S. District Court for the Northern District of Illinois in Wyman v. Evgeros, Inc., No. 2017 WL 386651 (N.D. Ill. Jan. 27, 2017) illustrates that an employer's differential treatment of older employees is evidence of the employer's age-based discriminatory intent. 
Younger Employees Show Up To Work Drunk
In that case, Judith Wyman (Wyman) claimed that she was fired on the basis of age by Evgeros, Inc. (Evgeros). In 1987, Wyman began working as a server at a restaurant operated by Evgeros. In March 2013, Wyman took a medial leave of absence to undergo surgery. After her doctor released her to return to work on October 1, 2013, Wyman approached management about when she would be returned to the schedule. A manager told Wyman that the schedule for the week had already been prepared and placed Wyman on on-call status. As no one called off, Wyman did not work that week.
Later that month, a manager called Wyman and informed her that she was scheduled to work on October 14 starting at 1:00 p.m. Evgeros claimed that Wyman agreed to work the shift. However, Wyman maintained that she told management that she could not work and never agreed to come in. As a result, Wyman did not show up for the shift. Around 2:00 p.m., Wyman called a manager to explain why she was not at the restaurant and stated that she was unaware that she was on the schedule. Evgeros asserted that Wyman told the manager that she was a "morning girl" and would not work the afternoon shift.
Wyman was then scheduled for two more afternoon shifts starting at 1:00 p.m. on October 21 and October 28. Evgeros asserted that Wyman refused to work both shifts and did not show up for either shift. Wyman maintained that she did not know she had been scheduled to work in the afternoon and she expected Evgeros to honor her request to work morning shifts. On October 28, Evgeros sent Wyman a letter terminating her employment because she failed to appear for scheduled shifts and refused to work available shifts. 
In support of age discrimination claim, Wyman produced evidence that Evgeros treated younger employees more favorably. Wyman testified that one particular employee under the age of forty would show up for work drunk and was not fired. Another former employee testified that other younger employees would show up for work drunk and were not fired.
Differential Treatment Of Employees Is Evidence Of Discrimination
Evgeros filed a motion with the trial court seeking dismissal of Wyman's age discrimination claim. In doing so, Evgeros asked the trial court to rule that Wyman's age discrimination claim was meritless and Wyman was not entitled to a jury trial. The trial court denied Evgeros' motion for dismissal.
The trial court found that Wyman had produced substantial evidence that Evgeros treated her less favorably from younger employees. The trial court pointed to the evidence showing that the employee under the age of forty would show up for work drunk and was not fired. Other younger employees, the trial court observed, violated Evgeros' policies by arriving late for shifts, showing up for work drunk, sitting down with customers, and letting their tattoos show. These younger employees, unlike Wyman, were not fired. The trial court also noted that there was evidence showing that Evgeros allowed younger employees to alter their schedules at the last minute without adverse employment consequences. Treatment, the trial court explained, Evgeros did not afford to employees over the age of forty, including Wyman. The evidence of Evgeros' "differential treatment of its employees," the trial court concluded, was "sufficient to permit an inference that Wyman's termination was the result of discriminatory intent."
Free Consultation With Marion County Age Discrimination Lawyers 
Based in Ocala, Florida and representing employees throughout Central Florida, we have extensive experience litigating age discrimination claims. If you have been the victim of age discrimination or have questions about an employer's differential treatment of its employees, please contact our office for a free consultation with our Central Florida age discrimination attorneys. Our employee rights law firm takes age discrimination cases on a contingency fee basis. This means that there are no attorney's fees incurred unless there is a recovery and our attorney's fees come solely from the monetary award that you recover.