Sexual Harassment Victim Claims She Was Wrongfully Fired For Rejecting Supervisor's Advances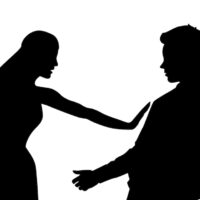 Having represented sexual harassment victims for more than two decades, our Marion County, Florida sexual harassment attorneys know that sexual harassment victims are often punished for rejecting a supervisor's sexual advances. In far too many cases, our Ocala, Florida sexual harassment lawyers have learned, sexual harassment victims are fired for refusing to submit to a supervisor's sexual demands. As the U.S. Ninth Circuit Court of Appeals observed in Nichols v. Frank, 42 F.3d 503 (9th Cir. 1994), "most workers subjected to sexual pressure in the workplace have little means of defense—other than the law" because "for economic reasons, most workers cannot simply abandon their employment—new jobs are hard to find." In this article, our Marion County, Florida sexual harassment attorneys explain how the recent decision by the U.S. District Court for the District of Kansas in McQueen v. Northrup Grumman Systems Corp., Case No. 19-2743 (D. Kan. July 27, 2021) illustrates that sexual harassment victims are protected from retaliation when they reject a supervisor's sexual advances.
Sexual Harassment Lawsuit
In that case, a female employee, McQueen, brought a sexual harassment lawsuit against her former employer, Northrup Grumman Systems Corp. (Northrup), pursuant to Title VII of the Civil Rights Act of 1964 (Title VII). Title VII makes sexual harassment an unlawful employment practice. Title VII also protects employees from retaliation when they oppose sexual harassing behavior in the workplace, including rejecting a supervisor's sexual advances. McQueen claims that Northrup violated Title VII by firing her in retaliation for rejecting her supervisor's sexual advances.
In 2008, McQueen began working for Northrop. In October 2017, a man named Goodsmith became McQueen's supervisor. Upon becoming her supervisor, Goodsmith began touching McQueen's knees, back, and thighs. McQueen told Goodsmith to stop touching her because it made her uncomfortable. Goodsmith told McQueen that he did not mean anything by the touching, but he did not stop.
Victim Subjected To Sexual Advances
From February to April of 2018, McQueen, Goodsmith and other employees traveled to North Carolina on business. During this time, Goodsmith approached McQueen about three times, asking to have a conversation with her in his hotel room, over a bottle of wine, about her future with the company. Each time, McQueen responded that she would love to talk with Goodsmith about her future, but that she felt uncomfortable doing so in his room. Goodsmith later gave a bottle of wine to another male co-worker stating, "I wanted to share this with [McQueen] but couldn't get her to come up to my room. Maybe you'll have more luck with her." The co-worker understood this to mean that Goodsmith was unsuccessful at getting McQueen to have sex with him.
In August 2018, McQueen reported her concerns about Goodsmith's touching and requests that she come to his room to HR. In early 2019, Goodsmith gave McQueen her year-end performance review. In the review, Goodsmith rated her as an "inconsistent performer," the lowest of four possible ratings. As a result of the poor performance review, Northrup placed McQueen on a performance improvement plant. When McQueen allegedly failed to improve her performance during the PIP, Northrup fired her on April 1, 2019.
Evidence Of Unlawful Termination
Northrup filed a motion with the trial court seeking dismissal of McQueen's retaliation claim. In denying Northrup's motion for dismissal, the trial court determined that it was for a jury to decide whether McQueen was unlawfully fired in retaliation for rejecting Goodsmith's sexual advances. The trial court pointed out that Goodsmith's dissatisfaction with McQueen's performance only arose after she refused to come to his room during the North Carolina business trip. Although Goodsmith did not place McQueen on the PIP, the trial court noted, "he was still involved in the PIP process" because his negative performance review was used as the basis for placing McQueen on the PIP. From this evidence, the trial court concluded, a reasonable jury could find that McQueen's "alleged performance deficiencies were pretextual and that in relying on them to terminate her employment, [Northrup] acted because [McQueen] had rejected Goodsmith's sexual advances."
Free Consultation For Harassment Victims
One of the most important decisions that sexual harassment victims must make is deciding which employment lawyers to consult with regarding their legal rights. At our employment law firm, an experienced employment attorney will speak with you personally and you will receive the individualized attention your case deserves. We offer free confidential case evaluations and you will never have to pay to speak with our employment lawyers regarding your workplace issues.
Marion County Sexual Harassment Lawyers
Based in Ocala, Florida and representing employees throughout Central Florida, our Marion County, Florida sexual harassment attorneys have fought for the rights of sexual harassment victims for more than twenty years. If you have been sexually harassed at work or have questions about your protection from sexual harassment under federal employment discrimination law, please contact our office for a free consultation with our Ocala, Florida pregnancy discrimination lawyers. Our employment and labor law attorneys take sexual harassment cases on a contingency fee basis. This means that there are no attorney's fees incurred unless there is a recovery and our attorney's fees come solely from the monetary award that you recover.