Supreme Court Declines Reverse Discrimination Case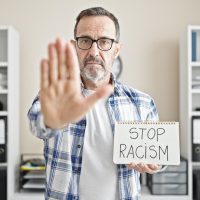 For more than twenty years, our race discrimination lawyers in Citrus County, Florida, have fought for the rights of racial discrimination victims. We've seen arguments from all sides of the issue score varying levels of success, and we've seen the very rules meant to prevent racial discrimination be weaponized as a means to encourage discrimination. The State of Florida, in particular, has been waging a war on diversity in the workplace in an effort to undermine anti-discrimination protections.
A recent federal discrimination case serves as an illustration of how anti-diversity claims may be evaluated by federal courts in the near future. The U.S. Supreme Court declined to intervene in the matter, allowing the lower court's ruling against claims of so-called "reverse discrimination" to stand.
Supreme Court Lets Ruling Against Reverse Discrimination Stand
The cases Hahn v. Gasper and Caldwell v. Gasper concern two former Michigan State Police officers who argued they were subjected to unlawful discrimination and retaliation. According to their claims, they were demoted and fired, respectively, after complaining about their employer's diversity and inclusion initiative. The police agency stated the employees were disciplined because of their misconduct in handling the transfer of another employee.
The dispute arose after a new state police director took over in 2019. At the time, the Michigan State Police staff was 89.5 percent white and 91 percent male; a similar majority of lieutenant positions were held by white males. The director sought to address the lack of diversity and, at a staff meeting, the two plaintiffs objected. The agency later received a complaint that the plaintiffs had unduly influenced other employees to fudge evaluation scores to get a different employee transferred unjustly and otherwise engaged in unethical and insubordinate behavior.
The plaintiffs were disciplined and later sued, believing their objection to the diversity program was to blame for the adverse actions taken against them. A district court ruled that they failed to state a claim for unlawful retaliation.
Unlawful retaliation occurs when an employee is disciplined or otherwise retaliated against after engaging in protected activities. Complaining about unlawful discrimination is a protected activity, but not all objections to an employer's policies are so protected. According to the court, in this case, the plaintiffs' "chief concern was that the diversity initiative was unfair to white police officers, not that it illegally discriminated against white males." Their objections to the program were thus not constitutionally protected statements. Moreover, they failed to prove the state police director even knew about their criticisms of the program.
After the court's dismissal of their claims, the plaintiffs sought review by the U.S. Supreme Court. The Court decided against hearing their case, which leaves the lower court's ruling in place.
The lower court's reasoning sheds light on how claims of reverse racism and retaliation may be handled by federal courts in the future. The matter is especially important in Florida, where the legislature and governor have moved to prohibit diversity, equity, and inclusion programs. There will likely be a clash between Florida's opposition to diversity in principle and federal employment discrimination law, which the Supreme Court may eventually have to resolve.
Citrus County Race Discrimination Lawyers
Based in Ocala, Florida, and representing employees throughout Florida, our race discrimination attorneys in Citrus County, Florida, have dedicated their practice to fighting for the rights of racial discrimination victims. If you have experienced racial harassment in the workplace or have questions about your protection from racial harassment under federal employment discrimination law, please contact our office for a free consultation with our race discrimination lawyers in Citrus County, Florida. Our employee rights law firm takes racial discrimination cases on a contingency fee basis. This means that there are no attorney's fees incurred unless there is a recovery and our attorney's fees come solely from the monetary award that you recover.