Teacher Fired in Retaliation for Whistleblowing, Lawsuit Claims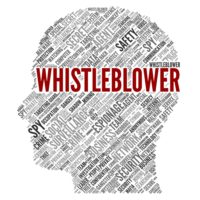 A lawsuit recently filed by a Boca Raton high school teacher claims that he was terminated from his position as a beloved teacher due to the fact that he expressed concern over the school's failure to follow the law regarding an allegation of sexual abuse.
Scott Melton had been at St. Andrews private school since 2010, teaching English, German, and history courses. He was well-loved by his students. Melton was one of the few gay teachers at the conservative Episcopal school, which contained a non-discrimination clause in its employment contract that included discrimination for sexual orientation, as well as whistleblowers. Melton claims that administrators expressed concern over the "gay material" in Melton's curriculum for his Theory of Knowledge class, and that his sexual orientation, religion, and race (he is Jewish and black) caused tensions in his relationship with the administration. Nevertheless, he remained a dedicated teacher and a trusted confidant for his students.
While he continued to love his job and time with students, eventually Melton could no longer tolerate the discriminatory atmosphere at the private school. According to his lawsuit and to eyewitness accounts, in April of 2016 Melton announced at a faculty, administrator, and trustee meeting that St. Andrew's was "the most racist and homophobic place I've ever worked." Melton went on to insist that the school needed to become more welcoming to people of color and members of the LGBT community. The day after this incident, Melton turned to the head of his department to express concerns over the fact that administrators had failed to bring allegations of sexual abuse at the school to the attention of law enforcement, required under Florida law. Melton was put on a paid leave of absence the following day. Melton's concerns over the cover-up of sexual abuse resulted in an external investigation and report which disapproved strongly of the administration's handling of the abuse allegations.
A set of emails exchanged by school administrators and an employment attorney were shared with the press. These emails show the administration's interest in terminating Melton immediately after the April staff meeting, but asking the attorney whether it would be better to send a letter of reprimand to Melton for alleging that the school was covering up the abuse claims, and for accusing administrators of homophobia and racism. The lawyer said that firing Melton could make it more difficult to have Melton's claims dismissed, and that they would be more likely to have to go to trial on the case or settle out of court.
The administration instead did nothing after putting Melton on leave. After receiving almost no contact from school officials during his leave of absence, including information on whether or not he would have a teaching position for the following year, he resigned in June of 2016. Melton filed a lawsuit earlier this month seeking back pay, lost fringe benefits, reinstatement, and compensatory damages for his treatment in response to being a whistleblower.
If you've been the victim of employment discrimination or retaliation in Florida, find out if you may be entitled to money damages for your treatment or wrongful termination, and contact the Ocala employment discrimination lawyers at James P. Tarquin, P.A. for a consultation on your case, at 352-401-7671.