What Is The Most Common Way Employers Mask Race Discrimination?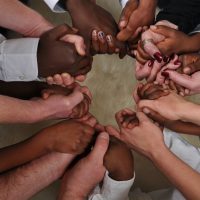 Throughout the past two decades, our Marion County race discrimination lawyers have litigated racial discrimination cases in Florida courts. Through their extensive experience representing race discrimination victims, our Ocala, Florida racial discrimination attorneys have learned that the most common reason given by employers for firing employees is poor work performance. In many cases, however, employers use allegations of poor work performance to mask race discrimination. When proffering poor work performance as the reason for an employee's termination, the employer's racially discriminatory motive is generally revealed through evidence of differences in treatment.
"Proof of a discriminatory motive" in an employment decision, as the U.S. Supreme Court explained in International Bhd. of Teamsters v. United States,  431 U.S. 324 (1977), "can in some situations be inferred from there mere fact of differences in treatment." When an employee is fired for poor work performance, the employer's racially discriminatory motive is proven by showing that other employees of a different race with a similar or worse work performance were not fired. For example, an African-American employee is fired for allegedly deficient sales but white employees with a comparable or worse sales record are not fired. Under such circumstances, the employer's different and more favorable treatment of white employees is evidence that the African-American was fired because of his or her race.
In this article, our Marion County racial discrimination attorneys explain how the decision by the U.S. District Court for the Southern District of Florida in Harris v. FedEx Corporation,  Case No. 4:21-cv-01651 (S.D. Tex. Aug. 31, 2022) illuminates how employees who are terminated due to an alleged poor work performance can prove the termination decision was motivated by race-based discrimination through evidence of differences in treatment.
Race Discrimination Lawsuit
In that case, a woman named Harris brought a race discrimination lawsuit against her former employer, FedEx Corporation (FedEx), pursuant to Title VII of the Civil Rights Act of 1964 (Title VII). Harris, who is African-American, claims that she was terminated because of her race in violation of Title VII.
In 2007, Harris began working for FedEx as an Account Executive, an entry level position. Over time, she was promoted to various positions and ultimately to District Sales Manager, the position which she held when she was terminated in January 2020. As District Sales Manager, Harris supervised a team with a primary responsibility for generating revenue and maintaining existing accounts. Her performance was measured, in part, by her team's success at meeting annual revenue goals that were adjusted from year-to-year based on the assigned territory's revenue from the previous year.
Fired For Poor Performance
In June 2019, Harris' supervisor, Lamb, issued a Letter of Counseling to Harris. According to Lamb, the letter was a result of Harris' poor work performance and failure to produce a "performance improvement plant (PIP)" or put in place a plan "to overcome deficiencies." After receiving the Letter of Counseling, Lamb met with Harris to create a plan that would "resolve the performance issues outlined in the [PIP]." Apparently, unsatisfied with Harris' improvement, Lamb issued a Letter of Warning in September 2019 to Harris that included a second PIP. At the time, Harris' revenue performance was 91.6% of her previous year's revenue. Lamb desired to make the second PIP "more feasible" for Harris and reduced her goal from 100% to 94.8%, a percentage, at the time, was 3.2% above Harris' then current standing by averaging the performance percentage of the District Sales Manager.
In January 2020, FedEx terminated Harris' employment. The letter of termination states that Harris' termination was based solely on her lack of performance. In fact, FexEx maintains that job performance is measured "in part" by whether a District Sales Manager meets the company's revenue goal.
Differences In Treatment Show Discrimination
FedEx filed a motion with the trial court seeking dismissal of Harris' race discrimination claim. In denying FedEx's motion for dismissal, the trial court focused on FedEx's differences in treatment between Harris and white employees. The trial court explained that although FexEx fired Harris because her failure to meet the company's revenue goal, FexEx did not terminate white District Sales Managers whose work performance was worse than Harris. The trial court pointed out that Harris' "91.6% revenue performance was greater than at least one" white District Sales Manager. The trial court also pointed out that although Harris' revenue performance was 0.11% below the average for District Sales Managers, "at least one white District Sales Manager's score" was 9.79% below the average for District Sales Managers. Because Harris' termination "was based solely on her failure to meet the [company's] revenue goal," the trial court reasoned, "when others not of her race but in similar positions were not terminated when they did not meet their revenue goals, raises the inference that race could have been [a] factor in [Harris'] termination."
Free Consultation For Discrimination Victims
One of the most important decisions employment discrimination victims must make is which employment law attorneys to consult with regarding their rights under federal employment discrimination law. As part of our dedication to helping employment discrimination victims, an experienced employment law attorney will speak with you personally and you will receive the individualized attention your case deserves. We offer free confidential case evaluations for employees, and you will not have to pay to speak with our employment law attorneys regarding your rights. We are available for consultation at your convenience, including scheduling telephone consultations for evenings and weekends.
Marion County Race Discrimination Lawyers
Based in Ocala, Florida and representing workers throughout Florida, our race discrimination attorneys in Marion County, Florida have dedicated their practice to fighting for the rights of employment discrimination victims. If you have been subjected to workplace discrimination or have questions about your employee rights under federal employment discrimination law, please contact our office for a free consultation with our racial discrimination lawyers in Marion County, Florida. Our employee rights law firm takes racial discrimination cases on a contingency fee basis. This means that there are no attorney's fees incurred unless there is a recovery and our attorney's fees come solely from the monetary award that you recover.