Whether Age-Related Remarks Are Offensive Is For The Jury To Decide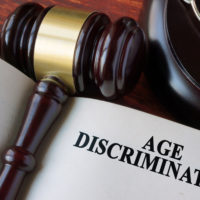 Age-related remarks by supervisors or managers are often the most compelling evidence establishing that an employment decision was motivated by an employee's age. The evidentiary value of age-related remarks is heighted when they are made by a person involved in the challenged employment decision. Nonetheless, some courts attempt to characterize age-related remarks in the least offensive way in order to strip them of their evidentiary importance and disregard them. In Tomassi v. Insignia Financial Group, Inc., 478 F.3d 111 (2d Cir. 2007), the U.S. Second Circuit Court of Appeals found that the trial court impermissibly went even further by ruling that the probative value of age-related remarks depends on how offensive they are. In doing so, the trial court misapplied the law and usurped the role of the jury. 
In Tomassi, Patricia Tomassi (Tomassi) alleged that she was fired because of her age in violation of the Age Discrimination in Employment Act (ADEA). Tomassi, who was in her 60's, worked for Insignia Financial Group, Inc. (Insignia) and was responsible for resident services for a residential apartment complex. Tomassi alleged that her supervisor, Steve Stadmeyer (Stadmeyer), made references to her age throughout her employment. Tomassi alleged that the age-based remarks included asking her whether she would be better off retiring, asking her if she was tired of working, asking her if she ever thought about retiring, and remarking that she could understand the mentality of senior residents. Tomassi asserted that Stadmeyer subjected her to such age-related comments about once a month.
During Tomassi's employment, Insignia began a project to attract young professionals to the apartment complex. To attract younger clientele, Stadmeyer, made a point of hiring "younger" and "energetic" employees. Eventually, Stadmeyer told Tomassi that she was no longer needed because he had hired someone with website experience to take over her duties. When notifying her of the termination, Tomassi alleged that Stadmeyer told her, "I figure you probably didn't want to work long hours anymore and you would be happier doing something part-time," and "you get along with seniors, I figured maybe you could do some work with the seniors." Insignia claimed that Tomassi was fired because she was not performing her duties effectively and efficiently, and in addition, because Tomassi had violated Insignia's policy on communicating with the media.
The trial court found that Tomassi had not produced sufficient evidence to prove that she was fired because of her age and dismissed Tomassi's age discrimination case. The trial court attributed no significance to Stadmeyer's numerous age-related comments to Tomassi. In doing so, the trial court determined that the probative value of Stadmeyer's remarks depended on how offensive they were and concluded that Stadmeyer's remarks were "comparable to, if not less offensive than, comments that have been held" not to be sufficient evidence to support age discrimination claims. The Second Circuit reversed the trial court's decision and reinstated Tomassi's age discrimination case.
The Second Circuit found that the trial court was mistaken in the view that the probative value of Stadmeyer's remarks depended on how offensive they were. The appellate court explained that the "relevance of discrimination-related remarks does not depend on their offensiveness, but rather on their tendency to show that the decision-maker was motivated by assumptions or attitudes relating to the protected [age] class." Thus, the appellate court reasoned, "[i]noffensive remarks may strongly suggest that discrimination motivated a particular employment action." For example, the appellate court observed, even if "Stadmeyer's assertion to the effect that Tomassi was well suited to work with seniors was not offensive," it nonetheless "had a strong tendency in the circumstances to show that Stadmeyer believed that, because of Tomassi's age, she was not well suited to deal with younger tenants Stadmeyer was hoping to attract." Moreover, the court pointed out, whether the age-related remarks were offensive was for the jury to decide, not for a court to resolve as a matter of law.
We have extensive experience representing employees who have been the subjected to age discrimination and other types of discrimination in the workplace. If you have been subjected to age discrimination, or have any questions regarding age discrimination in the workplace, please contact our office for a free consultation.