Why Do Employers Refuse To Show Workers The Video Footage Relied Upon To Justify Their Discharge?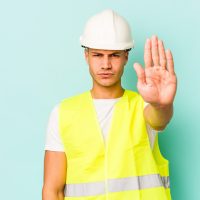 For more than twenty years, our wrongful termination lawyers in Citrus County, Florida have fought for the rights of wrongful termination victims. Through their decades of experience representing wrongful termination victims, our employee rights attorneys in Inverness, Florida know that employers often rely upon video footage to justify the termination of employees. In the overwhelming majority of cases, however, employers simply tell employees what the video footage allegedly depicts and never allow employees to actually watch the video footage before terminating their employment. As a result, the first time many employees have an opportunity to view the video footage is during their wrongful termination lawsuit. In this article, our wrongful termination lawyers in Citrus County, Florida explain how the decision in Camphor v. Contractor Transport, LLC,Case No. 20-2126 (M.D. Pa. May 23, 2023) illustrates why many employers do not show employees the video footage relied upon to justify their termination before firing them.
Wrongful Termination Lawsuit
In that case, a man named Camphor brought a wrongful termination lawsuit against his former employer, Contractor Transport, LLC (Contractor), pursuant to the Age Discrimination in Employment Act (ADEA). The ADEA protects employees from discrimination on the basis of age. Camphor, who is 75 years old, claims that he was fired because of his age in violation of the ADEA.
Camphor began working for Contractor in 2018. On May 18, 2019, Camphor was assigned to haul water to Altoona Water Authority with another Contractor employee, Lockoff. Lockoff is substantially younger than Camphor. During the trip on May 18, 2019, the trucks approached a steep hill with signs indicating that commercial vehicles were required to pull off the road and shift their vehicles into a lower gear before descending the grade. Both vehicles proceeded to descend the grade. Shortly after beginning their descent, a state trooper pulled over the lead truck driven by Lockoff. Camphor pulled over behind Lockoff because he did not know the route and was following Lockoff. After pulling over for a period of time, a second state trooper arrived on the scene and wrote Camphor a ticket for failure to stop before descending the grade and driving at a speed of fifty miles per hour in a twenty miles per hour zone. After receiving the citations, both Camphor and Lockoff proceeded back on their route. They filled their trucks with water and arrived at Altoona Water Authority. At Altoona Water Authority, Camphor and Lockoff weighed their trucks, provided samples of the water they were hauling, and left.
After completing the trip, Camphor arrived back at Contractor's depot and informed his supervisor that he received a citation. On May 19, 2019, Camphor met with management to go over the citation.
On May 20, 2019, Contractor received an email from Altoona Water Authority stating that surveillance footage indicated that a Contractor truck struck and damaged a guardrail. Contractor believed that Camphor caused the accident and initiated a meeting with him on May 20, 2019 after his shift. During that meeting, management told Camphor that he was being terminated.
Video Footage Reveals "Little To Nothing"
Contractor filed a motion with the trial court seeking dismissal of Camphor's age discrimination claim. In moving for dismissal, Contractor argued that Camphor was fired because he struck a guardrail at Altoona Water Authority and failed to inform the company of the incident. Contractor represented that it "made this decision based upon an email from Altoona Water Authority indicating that one of Contractor's trucks damaged a guardrail and included video footage of the incident." The trial court denied Contractor's motion for dismissal and ruled that Camphor was entitled to proceed to a jury trial on the issue of whether he was fired because of his age in violation of the ADEA.
In denying Contractor's motion for dismissal, the trial court found that the video footage cast doubt on Contractor's proffered legitimate, non-discriminatory reason for Camphor's termination. The trial court pointed out that the "paperwork at Altoona Water Authority indicates that the same time of pumping for both Camphor and Lockoff." However, the trial court explained, the "video footage reveals little to nothing in terms of determining who was operating the vehicle on the day in question, if the footage even depicts the guardrail being damaged." Moreover, the trial court noted, "Camphor's truck was examined the day after the incident and no damage was discovered." Thus, the trial court concluded that the "blurry video footage" and "lack of damage" to Camphor's truck "raise doubt as to the true motivation behind Contractor's termination of Camphor."
Free Consultation For Employees
One of the most important decisions wrongful termination victims must make is which wrongful termination attorneys to consult with regarding their employee rights. As part of our dedication to helping wrongful termination victims, an experienced wrongful termination lawyer will speak with you personally and you will receive the individualized attention your case deserves. We offer free confidential case evaluations for employees, and you will not have to pay to speak with our wrongful termination attorneys regarding your rights. We are available for consultation at your convenience, including scheduling telephone consultations for evenings and weekends.
Citrus County Wrongful Termination Lawyers
Based in Ocala, Florida and representing workers throughout Florida, our wrongful termination attorneys in Citrus County, Florida have dedicated their practice to fighting for the rights of wrongful termination victims. If you have been wrongfully fired or have questions about your rights as a wrongful termination victim, please contact our office for a free consultation with our wrongful termination lawyers in Citrus County, Florida. Our employee rights law firm takes wrongful termination cases on a contingency fee basis. This means that there are no attorney's fees incurred unless there is a recovery and our attorney's fees come solely from the monetary award that you recover.