Worker Claims Fired Because Of Age Where Manager Wanted Names Of "Young" People To Replace Her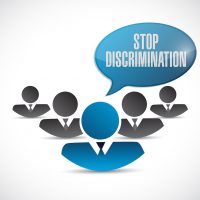 For more than twenty years, our Citrus County, Florida age discrimination attorneys have fought for the rights of Florida employees who have been discriminated against on the basis of age. Having represented age discrimination victims for decades, our Inverness, Florida age discrimination lawyers know that employers continue to target older workers for termination. When doing so, employers often fire older employees for violating work rules that are not enforced against younger employees. In this article, our Citrus County, Florida age discrimination attorneys explain how the recent decision by the U.S. District Court for the Eastern District of Virginia in Wilkerson v. Town of Colonial Beach,  Case No. 3:20-cv-917 (E.D. Vir. July 2, 2021) demonstrates that showing an employer's treatment of an older worker differs from that accorded to younger employees is a form of circumstantial evidence that can be used to prove an age-based discriminatory discharge.
Age Discrimination Lawsuit
In that case, a female employee named Wilkerson brought an age discrimination lawsuit against her former employer, the Town of Colonial Beach (the Town), pursuant to the Age Discrimination in Employment Act (ADEA). The ADEA prohibits employers from discriminating against employees on the basis of age. Wilkerson alleges that the Town violated the ADEA by firing her because of her age.
In 2008, Wilkerson began working for the Town as Assistant to the Town Manager. In May 2019, the Town terminated Wilkerson's employment. The Town claims that Wilkerson was fired because she made personal calls at work, used Facebook on her work computer, and submitted inaccurate time sheets. Wilkerson claims that the Town's reasons are a pretext for age discrimination and that her age motivated the Town's decision to fire her.
Discriminatory Discharge Alleged
Wilkerson acknowledges to "unintentionally" submitting inaccurate time records. However, Wilkerson claims that the discrepancies were caused by her confusion about the time increments used when reporting. Wilkerson also admits that she posted on Facebook during work. The Town contends that this violated its policy against using its equipment for personal use. Wilkerson, however, maintains that the Town did not enforce this policy against other employees. Indeed, one employee testified that "others (including supervisors) used social media websites during work." Although Wilkerson admits to making personal calls during work hours, another employee testified that all Town employees "use their phones for personal reasons."
Two days after Wilkerson was fired, one of Wilkerson's supervisors, Oakes, addressed employees during a meeting and said, "OK guys if anyone knows of someone who is young and smart like [another employee] we would like to know. We really need to get the ball rolling on hiring someone." Following her termination, Wilkerson was replaced by an individual who was "in her mid to late twenties."
Evidence Of Age Discrimination
The Town filed a motion with the trial court seeking dismissal of Wilkerson's age discrimination claim. In doing so, the Town argued that the evidence established that Wilkerson was fired for legitimate, non-discriminatory reasons and not because of her age. The trial court denied the Town's motion for dismissal and ruled that Wilkerson had produced sufficient evidence of age discrimination to proceed to a jury trial.
In denying the Town's motion for dismissal, the trial court focused on evidence showing that Wilkerson was treated differently and less favorably from other employees. The trial court pointed out that other employees used work phones for personal business and logged onto Facebook at work. Unlike Wilkerson, the trial court observed, those employees were not fired. The trial court also found that Oakes' remark about wanting the names of any "young and smart" people to replace Wilkerson was "a direct admission that the Town hoped to hire a young person." Based on this evidence, the trial court concluded, a reasonable jury could find that Wilkerson's age motivated the Town's decision to fire her.
Free Employee Rights Consultation
One of the most important decisions that age discrimination victims must make is deciding which employment attorneys to consult with regarding their workplace issues. At our employment law firm, an experienced employment attorney will speak with you personally and you will receive the individualized attention your case deserves. We offer free confidential case evaluations and you will never have to pay to speak with our employment lawyers regarding your workplace issues. We are available for consultation at your convenience and are able to schedule telephone consultations for evenings and weekends.
Citrus County Age Discrimination Attorneys
Based in Ocala, Florida and representing workers throughout Central Florida, our Citrus County, Florida age discrimination lawyers have litigated age discrimination in Florida courts for more than two decades. If you have experienced age discrimination in the workplace or have questions about your rights as an age discrimination victim, please contact our office for a free consultation with our Inverness, Florida age discrimination attorneys. Our employee rights law firm takes age discrimination cases on a contingency fee basis. This means that there are no attorney's fees incurred unless there is a recovery and our attorney's fees come solely from the monetary award that you recover.