Worker Claims He Was Coerced Into Retirement Through Campaign Of Age Harassment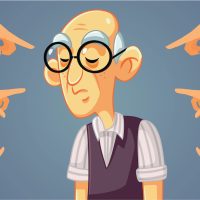 For more than twenty years, our age discrimination lawyers in Citrus County have fought for the rights of employment discrimination victims. Through their decades of experience handling employment discrimination cases, our age discrimination attorneys in Inverness, Florida know that many employers attempt to coerce older employees into early retirement in order to replace them with younger workers. When attempting to force out older workers, employers target older workers for harassment by subjecting them to disciplinary action, negative performance reviews, performance improvement plans, and threats of termination. If an employer's campaign of harassment fails to coerce an older employee into early retirement, the employer then uses disciplinary action, a negative performance review, or a performance improvement plan to justify the employee's termination. In this article, our age discrimination lawyers in Citrus County explain how the decision in Walsh v. Scarsdale Union Free District, 357 F.Supp.3d 467 (S.D. N.Y. 2019) demonstrates that federal employment discrimination law protects older workers from being coerced into early retirement.
Age Discrimination Lawsuit
In that case, a man named Walsh brought an age discrimination lawsuit against his former employer, the Scarsdale Union Free School District (Scarsdale), pursuant to the Age Discrimination in Employment Act (ADEA). The ADEA protects employees from age discrimination. Walsh claims that he was forced to involuntarily retire because of a campaign of age-based harassment violation of the ADEA.
In 1995, Walsh began working at Scarsdale Middle School as a math teacher. When he was hired, Walsh was forty-four years old. Walsh was awarded tenure in 1998, when he was forty-seven years old. Walsh worked for 19 years at Scarsdale Middle School. For the first 15 years of his employment, Walsh claims that he was never advised of any concerns or complaints by any student or parent related to his teaching or classroom conduct. Then, towards the end of the 2010 school year, Walsh claims that he was subjected to disproportionate punishments for two minor incidents that occurred in May 2010 and May 2014, respectively.
In May 2010, Scarsdale claims that Walsh spoke to students in a "belligerent and caustic" manner. Walsh disagrees. He admits that his tone was disciplinary but claims that it was never "belligerent" or "caustic." Based on this incident, the school principal placed Walsh on a "full review" for the following year. The school principal further advised Walsh that he would be observed both formally and informally over the course of the next year with an administrator observing at least one of his classes daily. The school principal also made a referral for Walsh to Scarsdale's Employee Assistance Program (EAP). This referral required Walsh to attend a meeting with a psychologist. Walsh claims that the psychologist, who was the EAP Coordinator, suggested that he should "consider" retirement. Walsh claims that these punitive actions were implemented only as a pretext to coerce his retirement.
In May 2014, Walsh was accused of using foul language in commenting to an unidentified teacher about the mismanagement of testing procedures and the potential disqualification of the state exam results. Based on this incident, the school principal rated Walsh as "unsatisfactory" in his performance review for the 2013-2014 school year. Walsh was also given a counseling memorandum indicating that he would be put on a full review for the following year. The counseling memorandum advised Walsh that the full review would consist of one of his supervisors observing one of his classes each day to ensure that his interactions with staff were professional and appropriate. According to Walsh, between January 2014 and January 2015, he had 31 classroom observations, a nearly unprecedented number for any faculty member. Walsh was once again referred to the same psychologist for further counseling. Walsh claims that the psychologist yet again urged him to consider retiring. Walsh claims that these punitive actions were part of an unjustified campaign of harassment aimed at forcing him into early retirement.
Walsh intended to retire from his position at the end of the 2015-2016 school year, after his twentieth year of teaching. Instead, Walsh resigned in January 2015, less than a year before his planned retirement. Walsh was sixty-seven years old at the time.
Workers Protected From Coerced Retirement
Scarsdale filed a motion with the trial court seeking dismissal of Walsh's age discrimination claim. In seeking dismissal, Scarsdale argued that Walsh's claim was meritless because he had voluntarily retired. The trial court denied Scarsdale's motion for dismissal and ruled that Walsh's factual allegations were sufficient to demonstrate that he did not voluntarily retire, but rather, was forced to retire because of age discrimination.
In support of its ruling, the trial court observed that Walsh claims that Scarsdale "ultimately succeeded in forcing [him] to retire because of [its] unfounded campaign of harassment." Scarsdale's motive of the harassment, according to Walsh, "was to coerce his early retirement" and, if unsuccessful, to come up with a "pretense to terminate him in order to replace him with a younger, less expensive teacher." Indeed, Walsh contends that as he began to advance in age, Scarsdale "became determined to find a way to remove him" and was "ready to seize on any type of perceived issue so that [it] build a 'record' to justify [his] planned ouster." The trial court also noted that Walsh maintains that the campaign of harassment aimed at forcing him into early retirement involved placing him on "full review," rating him "unsatisfactory" in a performance review, copious classroom observations, and requiring him to treat with a psychologist who allegedly suggested that he should consider retiring. Based on these factual allegations, the trial court concluded that Walsh had alleged sufficient facts to establish that he was coerced into early retirement because of age discrimination.
Citrus County, FL Age Discrimination Lawyers
Based in Ocala, Florida, and representing workers throughout Florida, our age discrimination attorneys in Citrus County, Florida have dedicated their practice to fighting for the rights of employment discrimination victims. If you have been discriminated against because of age or have questions about an employer's attempts to coerce you into early retirement, please contact our office for a free consultation with our age discrimination lawyers in Citrus County, Florida. Our employee rights law firm takes age discrimination cases on a contingency fee basis. This means that there are no attorney's fees incurred unless there is a recovery and our attorney's fees come solely from the monetary award that you recover.