Worker Seeks Whistleblower Protection After Complaining About Employer's Alleged Unlawful Actions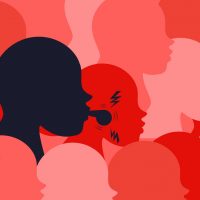 During the past twenty years, our Marion County, Florida whistleblower attorneys have represented Florida employees who have engaged in whistleblower activity by complaining about or refusing to participate in an employer's violation of the law. Through their extensive experience representing whistleblowers, our Ocala, Florida whistleblower lawyers know that employers often target whistleblowers for termination. In order to encourage employee whistleblower activity, Florida law protects employees from retaliation when they object to or refuse to participate in an employer's illegal actions. In this article, our Marion County, Florida whistleblower attorneys explain how the alleged facts in the recent decision by the U.S. District Court for the Southern District of California in Barr v. Lab. Corp. of Am. Holdings, Case No. 19-1887 (S.D. Cal. Aug. 30, 2021) are illustrative of why Florida law protects whistleblowers from retaliation.
Whistleblower Lawsuit
In that case, a woman named Barr brought a whistleblower lawsuit against her former employer, Laboratory Corporation of America Holdings (Labcorp). Barr claims that she was unlawfully fired in retaliation for complaining about Labcorp's alleged violations of the law.
Barr is a medical doctor. In 2014, Barr began providing pathology services to Labcorp at its San Diego laboratory. Labcorp operates a network of clinical laboratories that provide testing and diagnostic services. In 2017, Barr complained to management about alleged reporting errors by her supervisor, a woman named Thompson, and other pathologists. In July 2018, Barr met with Labcorp's vice president, a woman named Engle. During this meeting, Barr complained that Thompson had allegedly falsified data on mandatory reports and that Thompson did not record or correct other pathologists' mistakes after Barr reported them to Thompson. After the meeting, Engle investigated Barr's claims. In August 2018, Engle and Thompson met with Barr to communicate the findings from Engle's investigation. Immediately thereafter, Barr called Labcorp's compliance hotline and Center for Medicaid Services and lodged quality assurance complaints.
In September 2018, Engle and Thompson notified Barr that her employment was terminated. Labcorp claims that strategic business decisions led to Barr's termination. Labcorp maintains that the volume of work at the San Diego lab did not justify the number of pathologists servicing it. After an investigation, Labcorp contends that having fewer pathologists with a more even distribution of caseload was the best course for efficiency. After reviewing the pathologists' case history, Engle determined that Barr's high volume of cytology specimens warranted termination.
Evidence Of Retaliatory Firing
Labcorp filed a motion with the trial court seeking dismissal of Barr's whistleblower claim. In support of its motion for dismissal, Labcorp argued that the evidence established that Barr was fired for legitimate business reasons and not because of her whistleblower activity. The trial court denied Labcorp's motion for dismissal and ruled that Barr was entitled to proceed to a jury trial on the issue of whether she was fired for "blowing the whistle."
In denying Labcorp's motion for dismissal, the trial court focused on two pieces of evidence. First, the trial court pointed out that Engle testified that she decided to terminate two pathologists because the workload did not justify the number of pathologists at the San Diego lab. However, the trial court explained, Barr presented evidence showing that Labcorp hired two new pathologists immediately after her termination. This evidence, the trial court determined, "raises a factual question regarding the legitimacy of Labcorp's proffered business needs explanation." Second, the trial court noted that Engle testified that she identified Barr as one the of pathologists to terminate because of Barr's disproportionate reading of cytology specimens. However, the trial court observed, Barr testified that another pathologist, who was not fired, also reviewed "nearly exclusively cytology specimens." This evidence, the trial court reasoned, raises a factual question as to "why Labcorp choose" Barr as one of the pathologists to terminate. Based on the totality of the evidence, the trial court concluded, a jury could reasonably find that Labcorp's explanation for Barr's termination was a pretext for firing her because she "blew the whistle."
Free Consultation For Whistleblowers
One of the most important decisions that whistleblowers must make is deciding which employment lawyers to consult with regarding their legal rights. As part of our commitment to protecting and vindicating employee rights, an experienced employment attorney will speak with you personally and you will receive the individualized attention your case deserves. We offer free confidential case evaluations and you will never have to pay to speak with our employment lawyers regarding your rights as a whistleblower. We are available for consultation at your convenience, and are able to schedule telephone consultations for evenings and weekends.
Marion County, FL Whistleblower Lawyers
Based in Ocala, Florida and representing workers throughout Central Florida, our Marion County, Florida whistleblower attorneys have fought for the rights of whistleblowers for more than twenty years. If you have been retaliated against for being a whistleblower or have questions about your rights as a whistleblower, please contact our office for a free consultation with our Ocala, Florida whistleblower lawyers. Our employee rights law firm takes whistleblower cases on a contingency fee basis. This means that there are no attorney's fees incurred unless there is a recovery and our attorney's fees come solely from the monetary award that you recover.