Wrongful Discharge Lawsuit Claims Employer Fired Woman But Promoted Man Whose Conduct Was Worse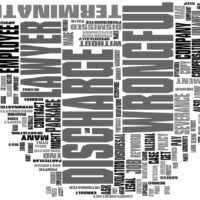 Having litigated wrongful termination lawsuits in Florida courts for more than twenty years, our Alachua County, Florida wrongful termination lawyers know that employers continue to treat female employees worse than male employees. Among other terms and conditions of employment, female employees continue to be subjected to different and less favorable treatment in comparison with male employees with respect to performance evaluations, work-related assistance, training, enforcement of work rules, and promotion. Employers' selective enforcement of their work rules is perhaps the most common form of sex-based discriminatory treatment. Simply stated, employers often punish—whether by discipline, demotion, or discharge—a woman who violates a work rule, but do not punish a man who violates the same work rule. In this article, our Gainesville, Florida wrongful termination attorneys explain how the alleged facts in Wasche v. Orchard Hospital,Case No. 2:18-cv-2246 (E.D. Cal. Aug. 21, 2020) show that employers not only refuse to terminate a male employee who engages in worse behavior than a terminated female employee, they will often end up promoting the male employee.
Employee Claims Fired Because Of Gender
In that case, Jill Wasche (Wasche) brought a wrongful termination lawsuit against her former employer, Orchard Hospital (Orchard), pursuant to Title VIII of the Civil Rights Act of 1964 (Title VII). Title VII protects employees from discrimination in employment decisions on the basis of gender. Wasche claims that Orchard violated Title VII by terminating her employment because of her gender.
In 2009, Wasche was hired by Orchard to work at its hospital in Griddley, California as a respiratory therapist. By 2014, Wasche had received several promotions and was managing both respiratory therapy and laboratory services. In late 2016, Orchard reclassified a number of exempt positions to non-exempt. Until this point, Wasche had been an exempt employees. She disagreed with the reclassification of her position because her job duties required her to be available twenty-four hours a day. Wasche claims that because her job could not be performed within the course of regular work hours, she ended up having to work at home, primarily responding to phone calls and emails. When her supervisor learned that she was working outside of the office, Wasche alleges that her supervisor told her "not to worry and just do what you got to do." Acting on her supervisor's advice, Wasche continued to manage her time as she saw fit.
Woman But Not Man Fired For "Stealing"
In May 2017, one of Orchard's employees was looking for Wasche prior to a morning meeting. The employee was told that Wasche had been clocked-in for over an hour. About an hour after the meeting had started, the employee saw Wasche arrive to work. After the employee reported the time discrepancy to management, Orchard conducted an investigation into Wasche's time keeping practices from January 1, 2017 through April 30, 2017. During the investigation, Wasche informed management that she would at times clock-in from home when she was working there or checking her emails. On May 23, 2017, Orchard fired Wasche for timekeeping discrepancies. Orchard claimed that it had a "zero tolerance policy" for "stealing, no matter how good the employee."
Significantly, Wasche produced evidence showing that Orchard had retained a male employee who had previously admitted to "stealing." The male employee worked as a pharmacy technician and was retained despite the fact that he was forced to surrender his pharmacy license after pleading guilty to the theft of some 6,858 tables of a narcotic agent, Hydrocodone. Instead of being terminated, the male employee was simply reassigned to another position and then was later promoted.
Different Treatment Shows Discriminatory Motive
Orchard filed a motion with the trial court seeking dismissal of Wasche's wrongful termination claim. In support of its motion for dismissal, Orchard argued that the evidence established that Wasche was fired for a legitimate, non-discriminatory reason: she "stole" from the company by claiming to be at work when she was not. The trial court denied Orchard's motion for dismissal and ruled that Wasche had presented sufficient evidence for a reasonable jury to conclude that she was fired because of her gender in violation of Title VII.
In denying Orchard's motion for dismissal, the trial court focused on Wasche'e evidence that Orchard, despite firing her pursuant to its "zero tolerance policy" for "stealing," did not fire the male employee for "stealing." Instead of firing the male employee, the trial court noted, Orchard simply reassigned him to another position and then promoted him. The trial court characterized the evidence of Orchard's different and more favorable treatment of the male employee as "damning." Based on evidence showing that Orchard enforced its "zero tolerance policy" for "stealing" against a woman but not a man, the trial court concluded that a reasonable jury could find that gender was the factor that made a difference in Orchard's decision to fire Wasche.
Gainesville, FL Lawyers For Wrongful Discharge Victims
Based in Ocala, Florida and representing employees throughout Central Florida, our Alachua County, Florida wrongful termination attorneys have dedicated their practice to fighting for the rights of employees. If you have been wrongfully fired or have questions about your protection against wrongful termination under the federal employment laws, please contact our office for a free consultation with our Gainesville, Florida wrongful termination lawyers. Our employees' rights law firm wrongful termination cases cases on a contingency fee basis. This means that there are no attorney's fees incurred unless there is a recovery and our attorney's fees come solely from the monetary award that you recover.