Supreme Court Holds State and Local Governments Subject to ADEA, Regardless of Number of Employees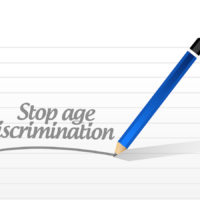 The federal Age Discrimination in Employment Act (ADEA), makes it unlawful for an employer to discriminate against an individual with respect to his or her compensation, terms, conditions, or privileges of employment because of such individual's age. Under the terms of the ADEA, employers may not make adverse employment decisions against workers over age 40 based on their age, and employees targeted based on their age may bring claims of age discrimination. 
We previously discussed a case before the Supreme Court of the United States which addressed whether state and local governments with fewer than 20 employees were subject to the ADEA's restrictions. At the time of our last writing, oral argument before the Supreme Court had just occurred. The Court has now handed down its decision.
Fire captains claim age discrimination
As we previously explained, Mount Lemmon Fire District v. Guido concerned two Arizona fire captains, aged 46 and 54, who claimed that they were terminated from the district as a result of their advanced age. The trial court dismissed their age discrimination claims, ruling that the ADEA defines "employer" as a business with 20 or more employees; the fire department had fewer than 20 employees. The Ninth Circuit Court of Appeals reversed, holding that the ADEA specifically states that "employer" for ADEA purposes means employers as businesses with 20 employees and "also means" State or political subdivisions. Thus, both categories of entity independently qualify as an "employer." Because other federal circuits held different views, the Supreme Court accepted the case.
Supreme Court says state and local governmental entities are "employers" under ADEA 
In an 8-0 decision (unanimous except for Justice Kavanaugh who did not participate), the Supreme Court agreed with the Ninth Circuit. The Court looked to the legislative history of the ADEA as compared to Title VII of the Civil Rights Act of 1964: Originally, both Title VII and The ADEA applied only to private employees. In 1972, Congress amended Title VII to add liability for state and local governments, calling those entities "persons" and thus explicitly subjecting them to Title VII's 15 worker minimum. In contrast, just two years later in 1974 Congress amended the ADEA to add state and local governments directly to the definition of "employer," rather than as a different class of "person" subject to the minimum number of employees. Moreover, the 1974 act also amended the Fair Labor Standards Act to reach all governmental employers regardless of size.
Based on this legislative history, the Court found that Congress specifically worded the ADEA to have broader reach than Title VII. The Court pointed to the language separately defining "employer" as either 20-employee businesses or state and local subdivisions, and held that all state and local governments are subject to the ADEA's prohibitions on age discrimination, even if the local governmental entity has fewer than 20 employees. As a result, employees at local governmental entities such as parks, fire, and police departments are now guaranteed ADEA protection.
Free Consultation With Marion County Discrimination Attorneys
Based in Ocala, Florida and representing employees throughout Central Florida, we have extensive experience representing employees who have been subjected to adverse employment actions based on their age. If you have been discriminated against in the workplace based on your age or have questions about age or other workplace discrimination, please contact our office for a free consultation with our Marion County, Florida employment age discrimination lawyers. Our employee rights law firm takes employment discrimination cases on a contingency fee basis. This means that there are no attorney's fees incurred unless there is a recovery, and our attorney's fees come solely from the monetary award that you recover.